Discussion Starter
·
#1
·
I have one of the first generation For2's in the US and have had it for four years. I'm very happy with this car and it's simplicity only makes the ownership experience that much more enjoyable.
I am a hobby mechanic and have a complete shop with a lift and a good assortment of tools. I have handled all but the first maintenance interval on my smart since new and really marvel at the simple design of these great micro cars.
In recent driving (35k mile/4yrs old) I began to notice that the ABS would intermittently engage when decelerating from speeds above 25 mph and only lightly touching the pedal. You could feel the ABS pulse in the pedal but not consistently like I was sliding on ice, but more like intermittent taps under the foot.
I've had many ABS equipped vehicles and they all seem to reach a point where the wheel sensors get rusty and begin to malfunction, but normally that is notice at the end of braking just as you are coming to a stop and then the ABS will engage like you're on ice. This is different and pretty elusive to diagnose.
The problem turned out to be in the right rear ABS reluctor ring; a ring on the right rear CV (constant velocity) joint assembly that developed a very small crack in it that allowed the ring to slightly separate at one tooth.
That little stinkin' ring, which is about $4 worth of metal and gearset, is one pain in the backend repair! You have to remove the entire right rear axle, CV Joint assembly, wheel, etc to get at that little stinker. Ouch!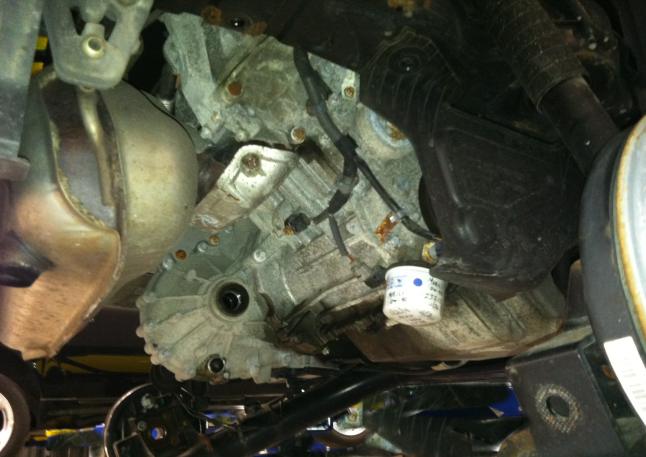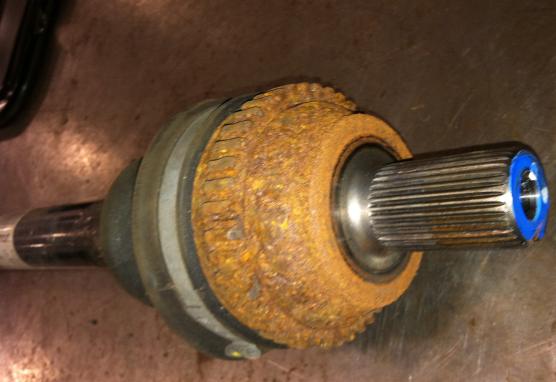 Anyway, this ring reads the wheel speed by sensor which observes the speed of the rotation of the rear and front wheels to indicate if either is moving faster or slower and then tells the computer that the car is slipping and engages the ABS.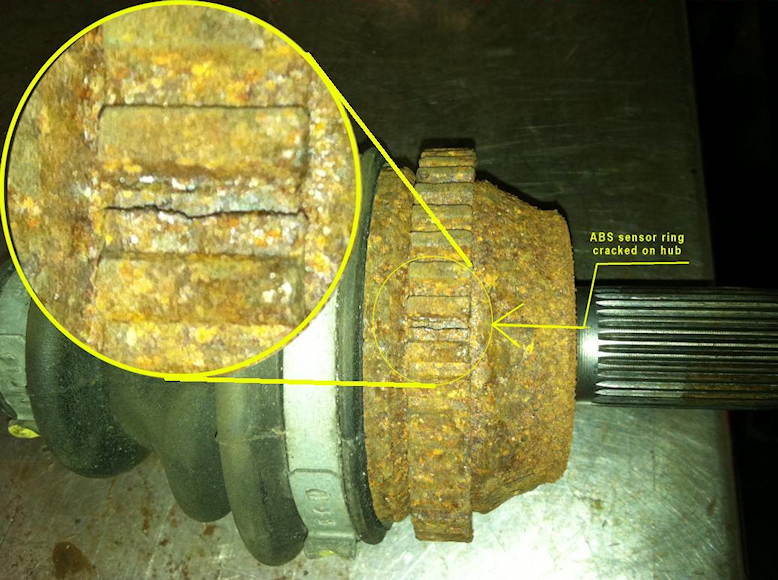 When you look at the photo, you can see that this is a very slight change but it was more than enough for to send a signal up to the computer and engage, or in my case both engage and then disable the ABS system; the triangle exclamation mark warning light in the cluster and the ABS light on the dash come on at highway speeds after a few minutes of driving.
While a small part, it's not an insignificant repair as half of GASHOG's ass is out and on the bench!