I could hear some noise in the front, go take a look and there's not much room in the wheel well....

View attachment 65051

Looks like this car is going to need new coil springs, at least in the front. Its 10 years old, so I imagine there are going to be other suspension issues along the way.

Time to read...
Eibach R10200 are about 8mm shorter than the standard 451 front springs according to Eibach. They match OEM part number 4513210204. However, I've measured a pair and they should drop your front end by about 10mm compared to standard 451 front springs.
Here's a pair of Eibach R10200 front springs listed on ebay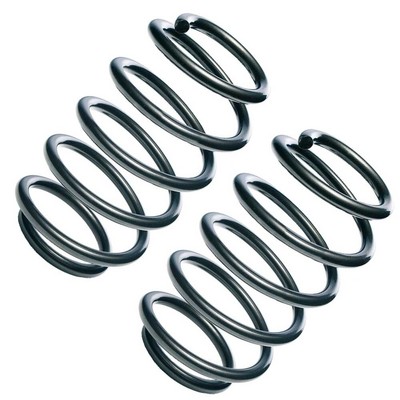 Find many great new & used options and get the best deals for 2 front coil springs OE Replacement 2-R10200 for SMART Cabrio 450 spare parts 00 at the best online prices at eBay! Free shipping for many products!
If you want standard height front springs for the 451, then Eibach R10145 would be the ones to go for as they match OEM part number 4513210104.
Sachs 998838 also match OEM part number 4513210104 and are another good brand.
If you want lowering springs, then Eibach have a good reputation
Front Lowering Springs
Eibach F11-56-002-01-VA
Rear Lowering Springs
Eibach F11-56-002-01-HA