Discussion Starter
•
#1
•
Your 3rd brake light on your 451 is lit up with a single bulb.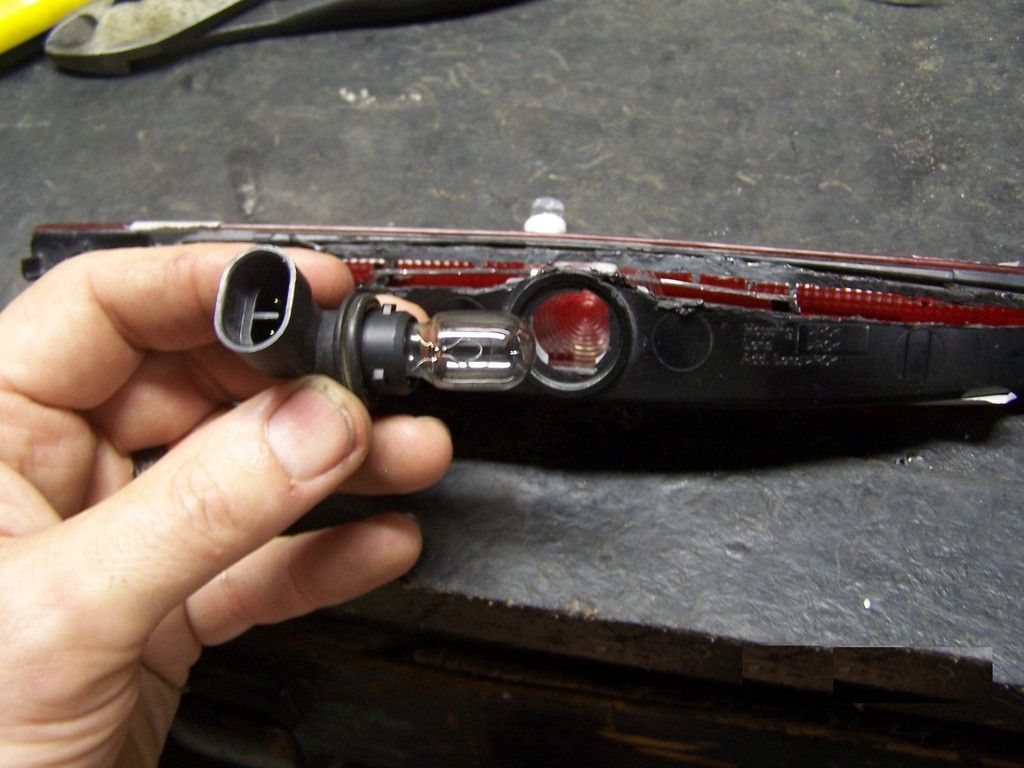 I decided to upgrade mine to LED's so that ALL my bulbs in Max would be LED's. I went to e-bay and bought a pack of ten LED's for $2.99 with free shipping. They can be had in colors, but I opted for white for this application.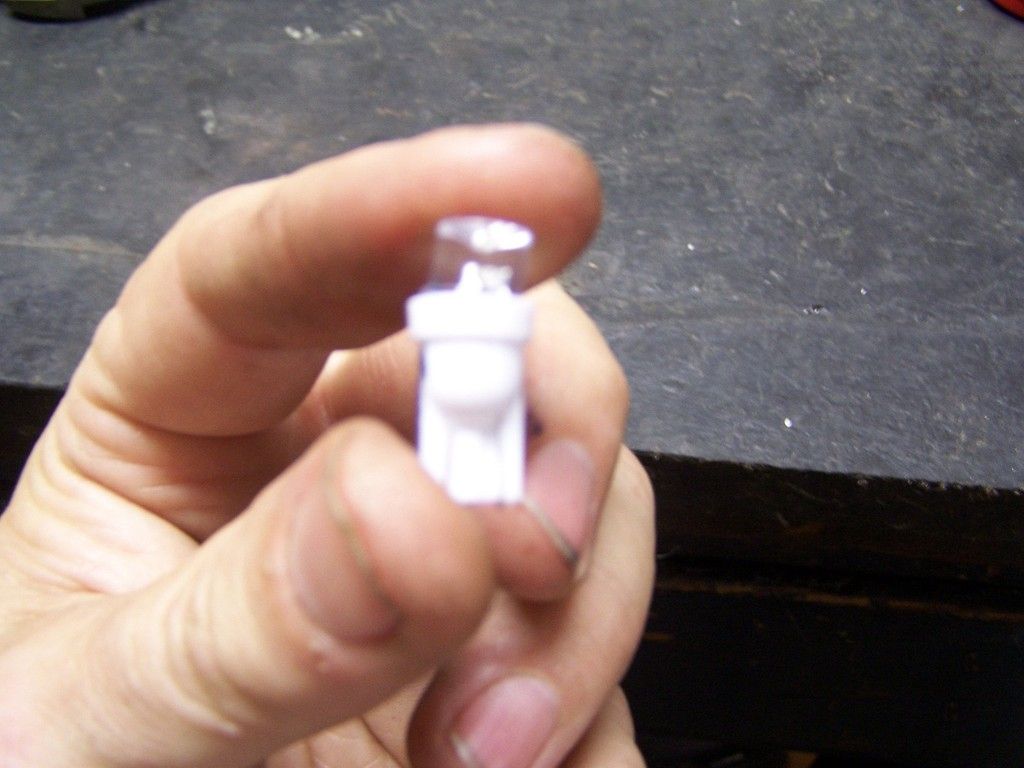 I also opted to cover my 3rd brake light lense in a custom carbon fiber decal that can be bought on e-bay for under $7.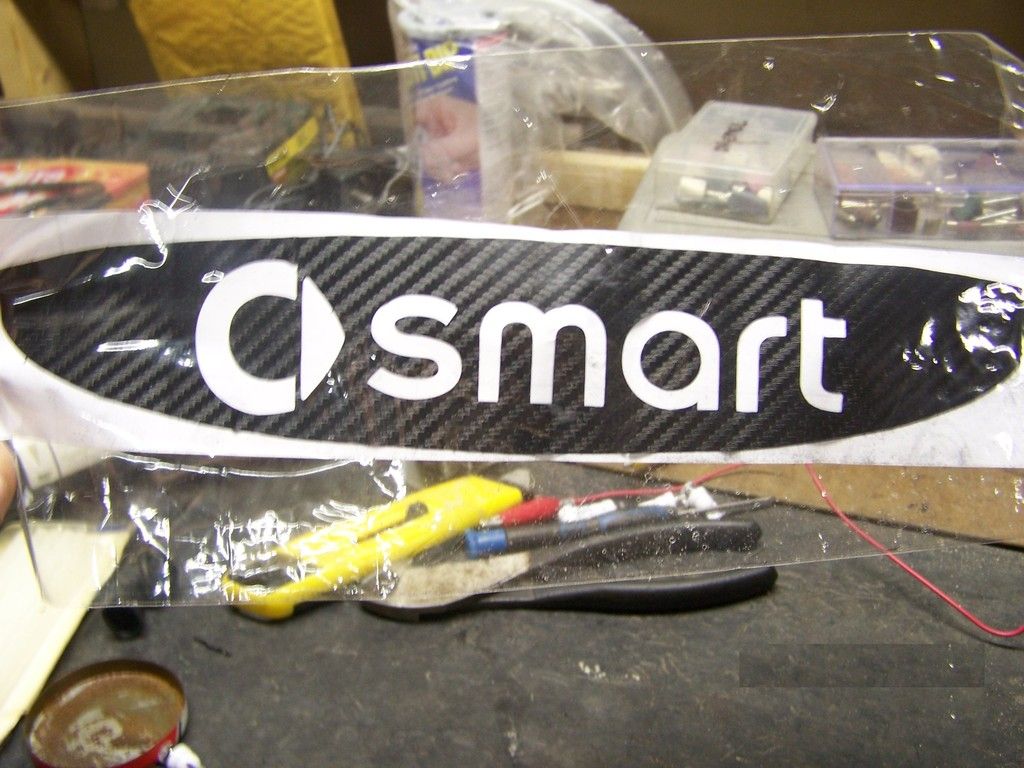 To gain access to the interior of the light assembly I used a Dremel tool with an abrasive sandpaper cutting wheel to carefully cut the top off the assembly. I then removed the metal heat shield from the original bulb. The heat shield protected the surrounding plastic from heat damage from the bulb.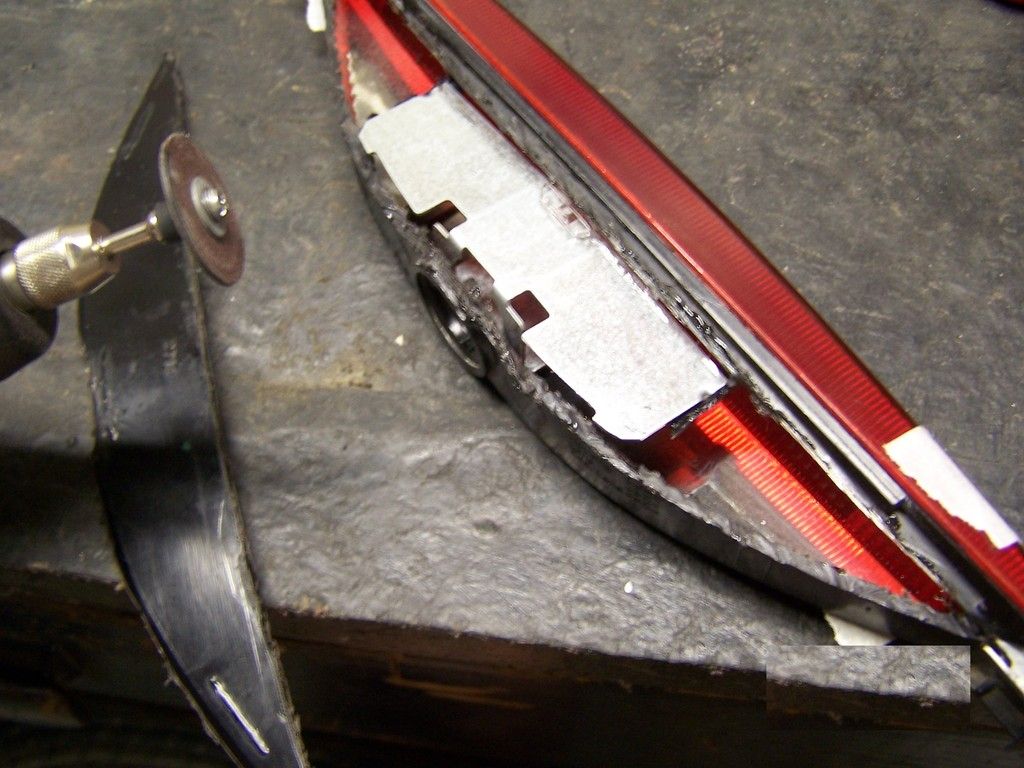 The LED's I had chosen to use were intended to be plugged into a socket such as the old style dashboard lights, but for this application I soldered wires to the terminals noting correct polarity.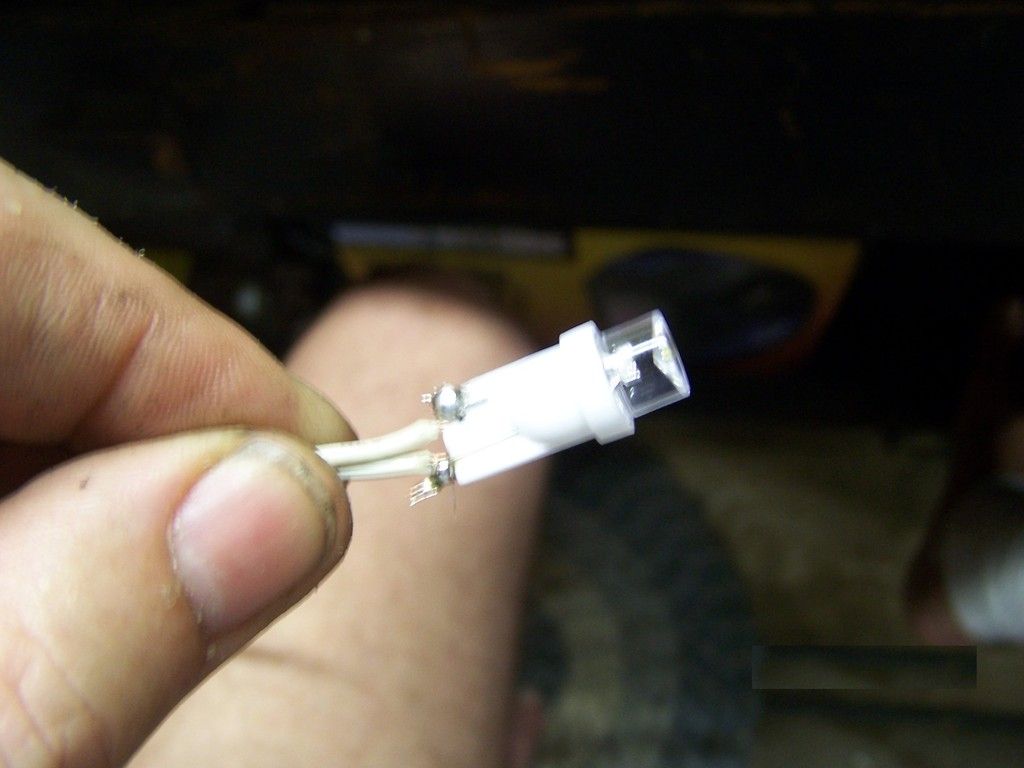 After soldering the wires I used black electrical tape to protect the connections.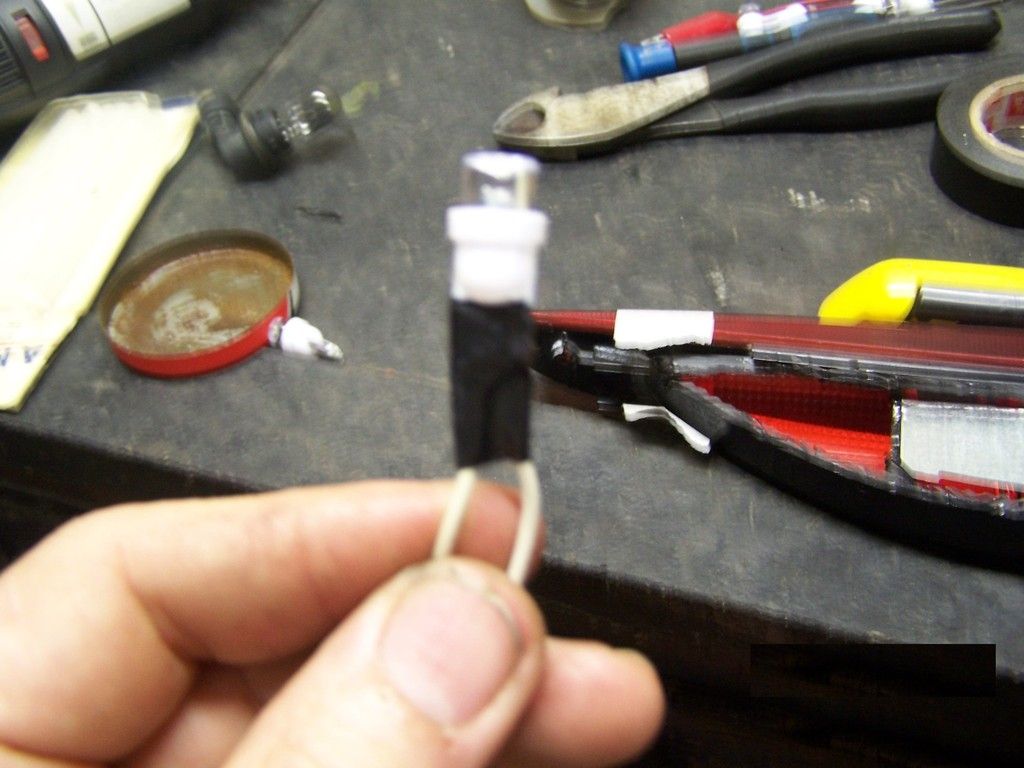 I then calculated how much area of the red lense would actually have to be lit up according the the carbon fiber decal that I was going to overlay. So I decided I would use 7 LED's total. One would be on the original bulb socket and I would then evenly group 3 LEDs on each side of that to make the 7 LEDs total. So I made up the first group of 3 with only enough wire on the leads to allow them to be evenly spaced out.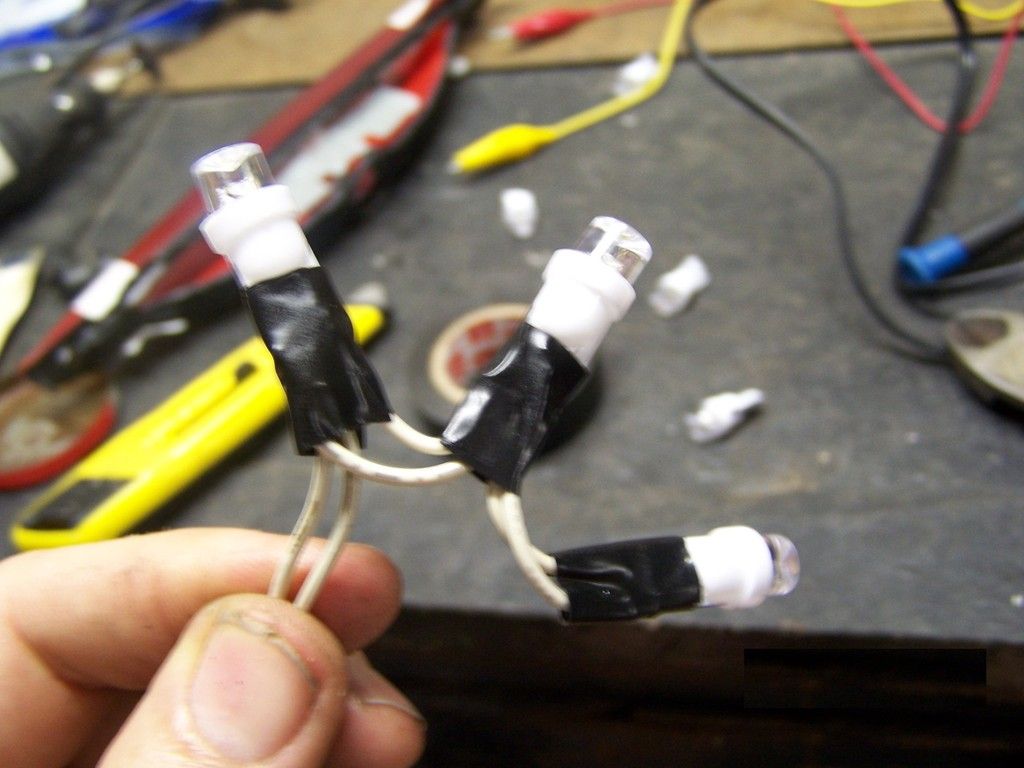 I then tested the group of 3 to be sure I had ther polarity right and they would actually work.
After making 2 sets of triple bulbs I laid a group of three on each side of the original bulb housing.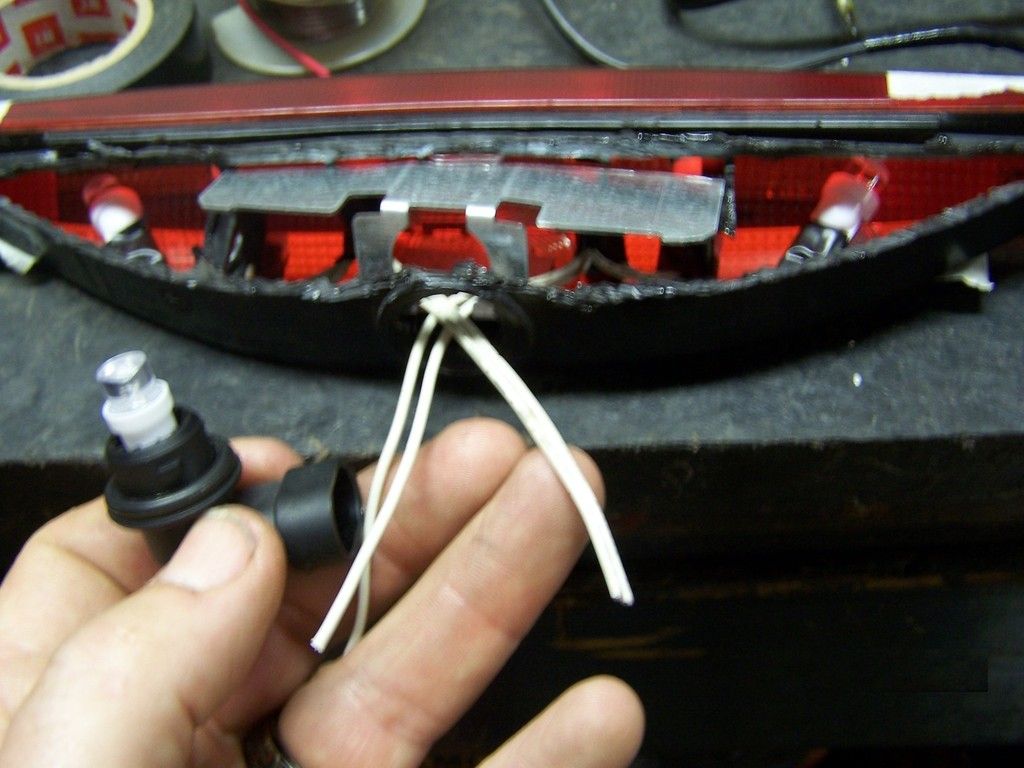 I then used a hot glue gun to glue all 6 bulbs in place, seeing that each one was properly spaced from side to side and that they were all even relative to the red lense they would be shining through.