Always nice to see shiny new parts installed.
What tires are you running? Look like directional treads.
I'm starting to wonder if it might be possible to squeeze a dual muffler setup in, using two of these, back to back, connected by a T pipe: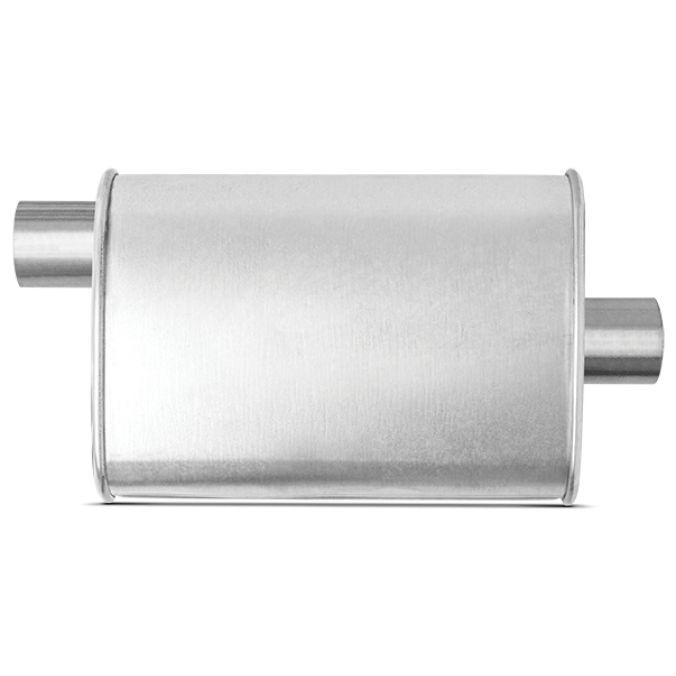 <li class="ltegrey_bold_14_s">TRI-FLOW TECHNOLOGY</li><li>Tri-flow design provides that Thrush® classic sound</li><li>100-percent Aluminized coated shell for long life</li><li>Available in 2-in., 2.25-in. or 2.5-in. inlet and outlet</li><li>Reversible for maximum flexibility</li>

www.thrushexhaust.com
It would take some custom piping, but I like the idea of a dual exhaust, one pipe on each side in order to keep the existing rear valence.