I would be suspect that he might have fried the diodes on the alternator. Bad diodes will let the battery discharge back through the alternator. The starter solenoid shouldn't be harmed by the reversal as it is only an electromagnet to pull the starter pinion in and out of the flywheel and should survive a polarity reversal. The starter motor could be connected backwards without damage because it would just spin in the opposite direction. Did he try to start it with the terminals reversed? I would really suspect damage to the SAM because it is connected all the time, but if he didn't try to start it or even turn on the key I wouldn't think the ECU or the TCM would be damaged because they weren't energized with the reverse polarity. The SAM is what coordinates the car starting. When you turn the key on and have dash lights that is a positive sign, but when you turn the key further to the start position you are sending a signal to the SAM to energize the starter. That's why when you hear it start to roll over you can let off the key and the SAM will continue to roll it over until the engine starts.
I think if I were in that predicament and had dash lights but no crank I would jack up the car to get underneath to the starter which is on the driver side facing forward. I would remove the cover to get at the 3 terminals. There is a large terminal from the battery (A) and a smaller terminal that energized the starter solenoid (B) I would short these 2 terminals and there will be a spark. That will tell you if the starter is operational. Just be careful to not ground the big battery terminal on the starter to ground or you will get ALOT of sparks. If it rolls over, turn on the ignition switch and crawl back under there and energize the starter to see if it starts. (Pic from the Evilution site). Ignore terminal C because that's the terminal that will receive power from the solenoid when you short out A to B.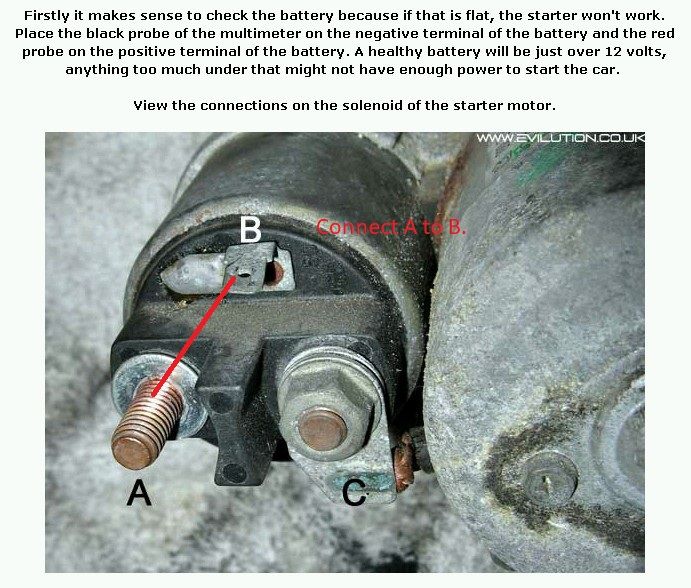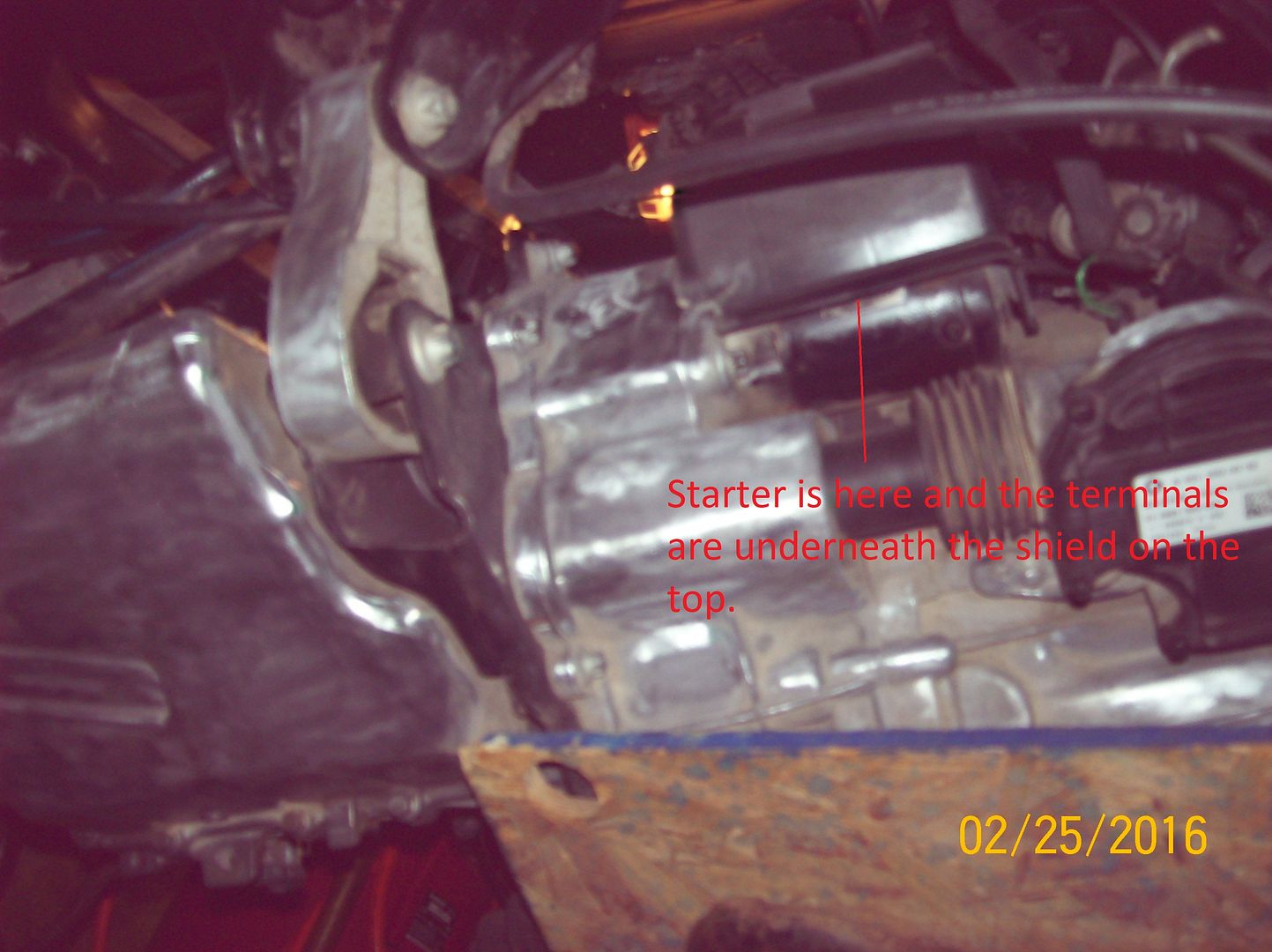 There is also fuses on the battery compartment that you could check to see if maybe one was blown.