Cold Air Intake
Flux Capacitor Fan Version-2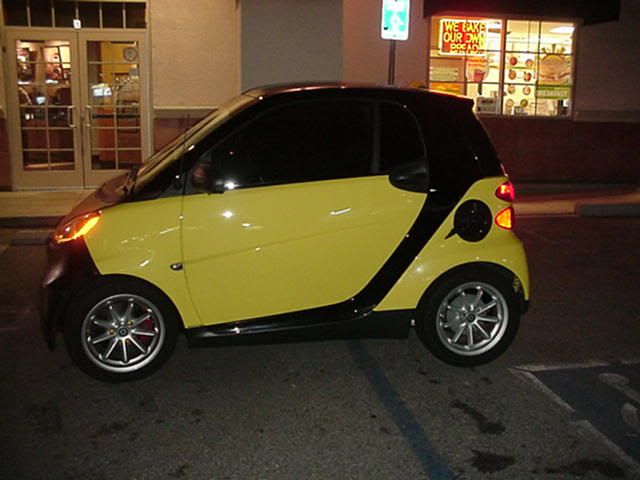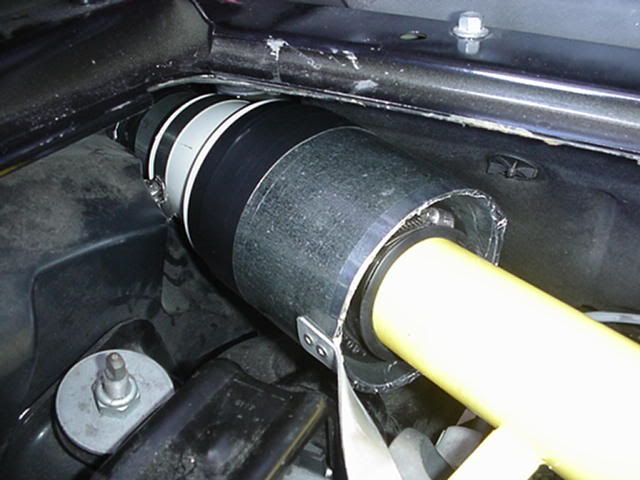 you may spot the 2.5" exhaust pipe and various home depot parts, this is a prototype.
with the new flux capacitor fan, "FCF V-2", its prime objective will be to force air thru the down pipe and blow over the intake filter contained within a shroud, letting the excess blow past the filter, thru the compartment aiding in heat reduction. this should be about the best possible cai to achive. the looks have to grow on you. the V-2 is a smaller fan and looks similar to the 450 intake.
the vendor rates this fan at 1550 cfm, (freeair?). at 6.7a.
on the top end, engine rpms, if its not enough, the shroud is open and it can suck all the free air as needed.
the cfm reqd for 1000cc at 6ooo rpm at 100% efficency is only 100 cfm.
scoop? the fan sticks out almost 2" already. i dont care for anything past that, althou it may help. the fan running is way more forced cold (ambient) air than anything else for a cai NA motor so far.
like it or not, thats my story and im sticking to it.
(ok, this is originally jacks/smart-turbochargers idea and works excellent.)
http://www.smart-turbochargers.com/welcome.html
the wiring is not complete yet, it will be powered on the switched 12v and a seperate switch so i can shut it off, as when someone asks me what the heck is that? a FCF V-2?
sorry, no kits available at this time