Discussion Starter
•
#1
•
Good day everyone!
I got the lovely Curt hitch installed by U-Haul in early 2014. Out of all my mods, I think it provides me the most joy out of my smartie. This car can do some amazing things with what little it has to throw around! ♥
However, there is one danger that these hitches seem susceptible to, rust.
Before I got my hitch installed, I observed how the hitches of nearby smarts aged. Some of these things would start getting intense surface rust only a year in. That concerned me because after a while that rust can go deeper and ruin the hitch. The salt around here seems to eat through a Curt hitch.
Well, I wanted my hitch to last a long time, so right after I got it installed I coated it in about 10 layers of Plasti-Dip. The flat colour of the dip helped it hide under the car better too.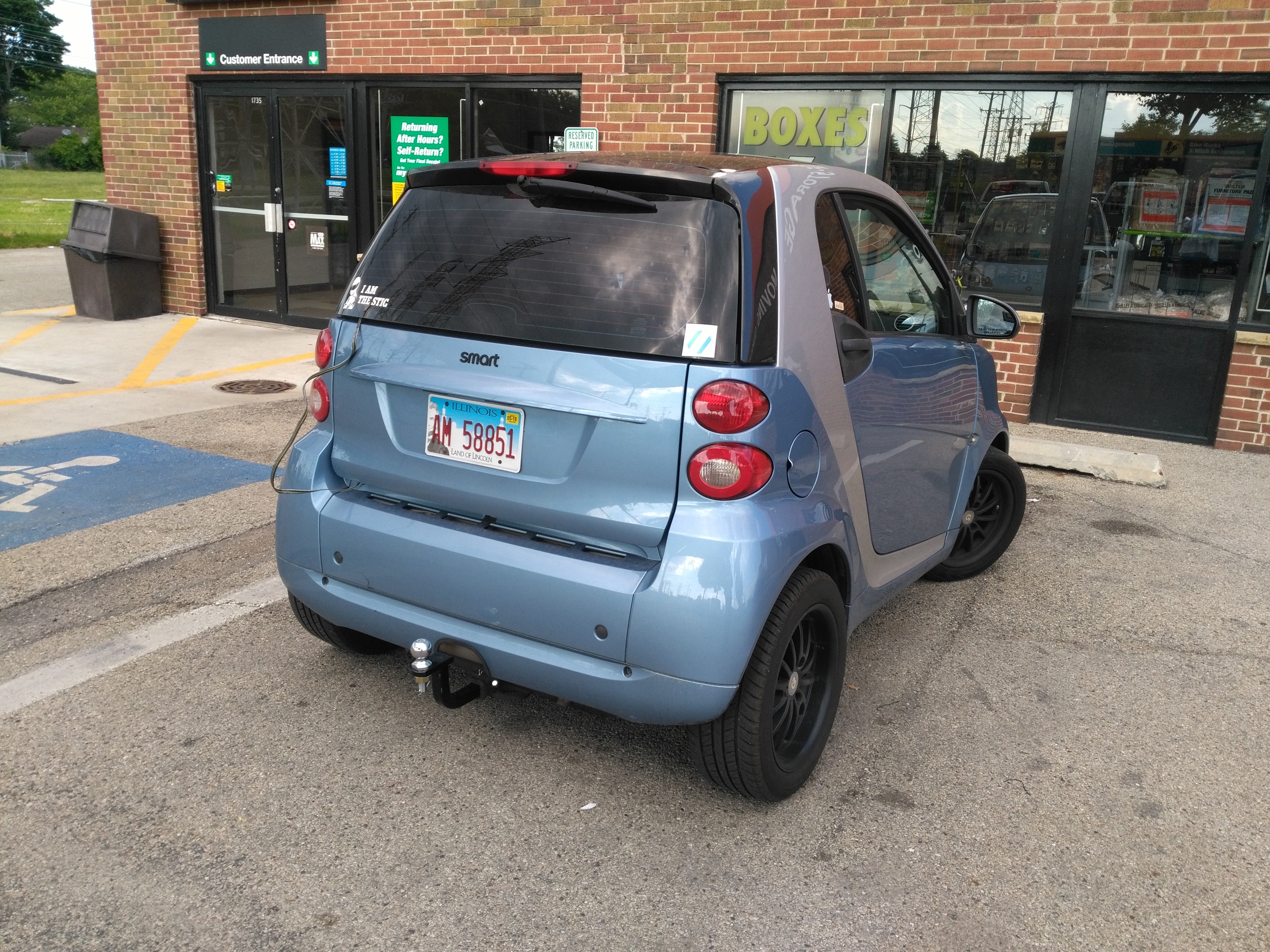 Last night, I gave a check on the condition of the hitch. (Picture from this morning)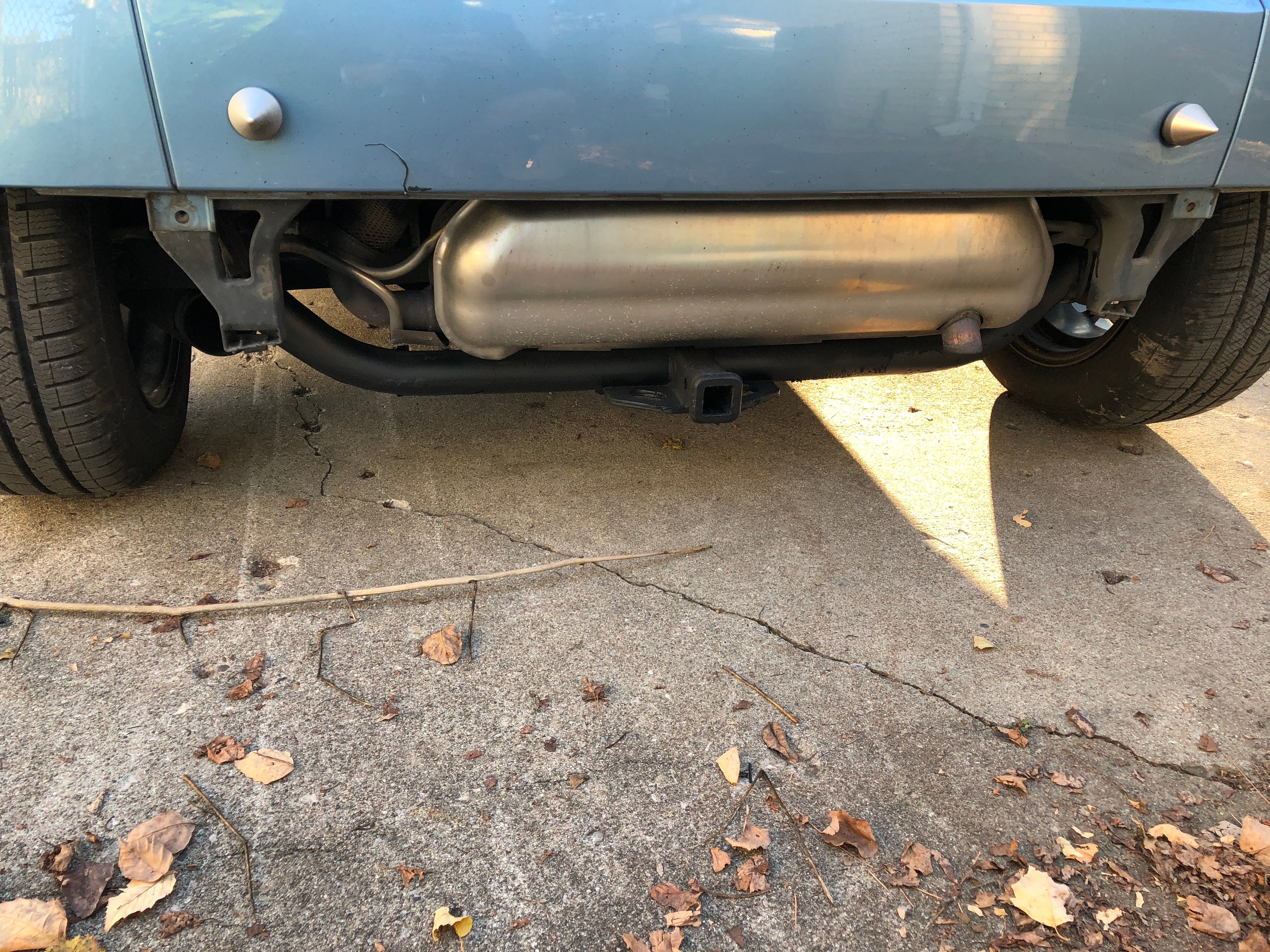 I thought that if I coated the thing in about 10 layers of Plasti-dip that it would resist rust. I gave it a check last night by peeling off some of the dip...And it's good! Not a speck of rust in areas the Plasti-dip was still intact. The rust I did find was some surface rust from when I accidentally scraped the hitch bottoming out my suspension while trying to park on a really broken surface. I found some surface rust near the subframe bolts too, but that wasn't an area I originally plasti-dipped. The plasti-dip itself was in exceptional condition considering it's been on a very exposed part of the car for 3 years straight. All it needs is a touch up coat.
I cleaned up the surface rust with a couple coats of Rust-Oleum Rust Reformer (the same stuff I used on Chelsea's successful rust repair) then I'll add coats of plasti-dip once that cures. Looks like my formula should give me many years out of this hitch.
(those bubbles are excess Plasti-dip, not rust)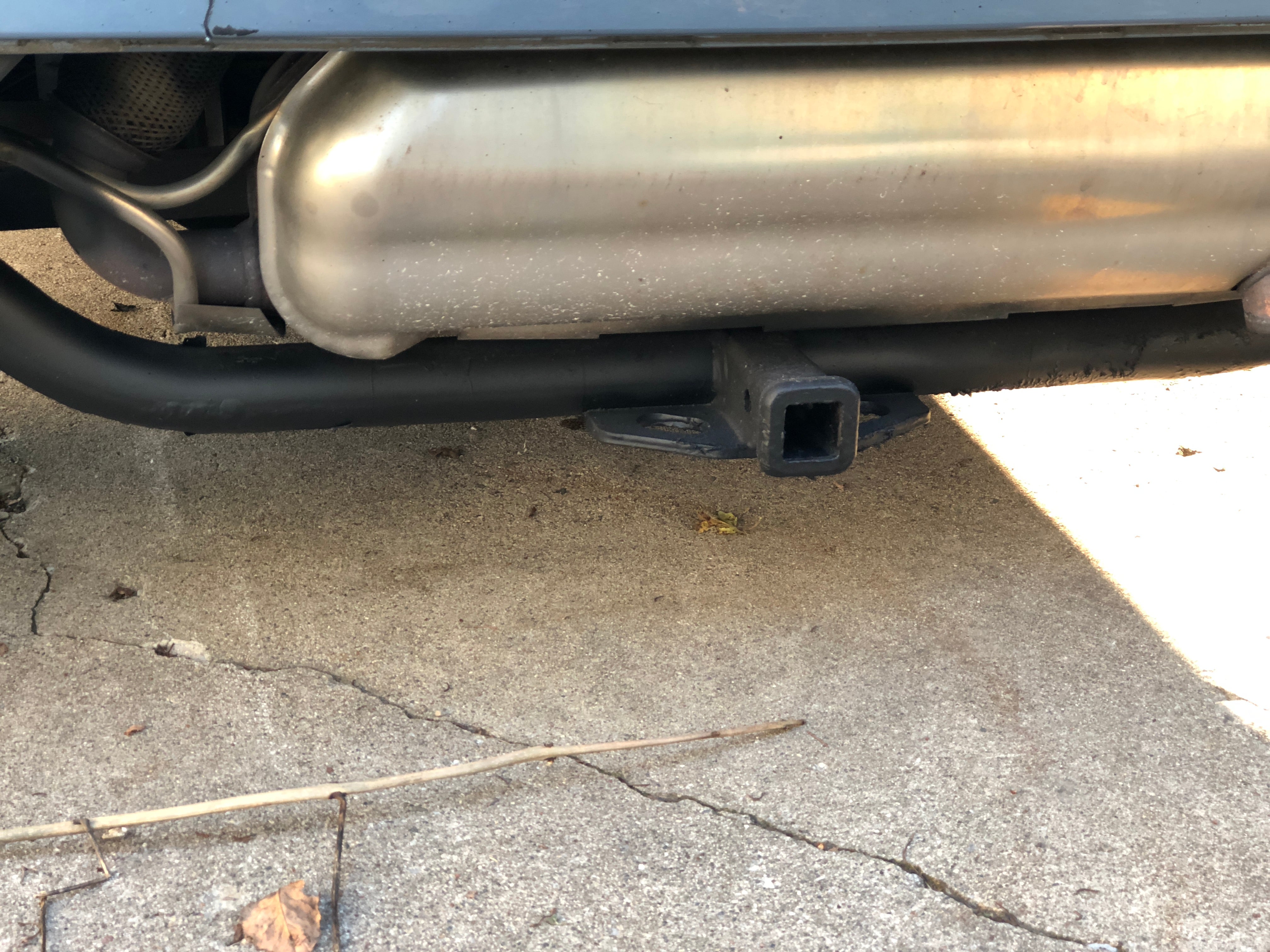 Also, that exhaust is in exceptional condition, once I get it off someone here can have the silly thing for $140 OBO plus shipping.