Discussion Starter
·
#1
·
I looked around at the aftermarket exhaust and was took off guard at the prices. I have been building cars for 30 plus years and aftermarket is that aftermarket, so the price should reflect that. I can get a set of V8 long tubes Hot-Jet coated for the price of a Smart header....really come on now. I have had a few ask so here it is. Enjoy.....
So here is what I done. Found a couple of tips that I liked.
So I could see it from a distance.
Removed to lower valance. removed the heat shield of the muffler. Used the center bolt under the tail gate to drop a center line to the muffler. Used a 2" hole saw to cut into the muffler. Welded the tips into the holes making sure they are level and centered to each other. Cut the heat shield to clear the tips and put it back on. Cut the factory tail pipe off and welded the hole up.
I then mounted the rear valance to transfer the center line to cut out for the tips.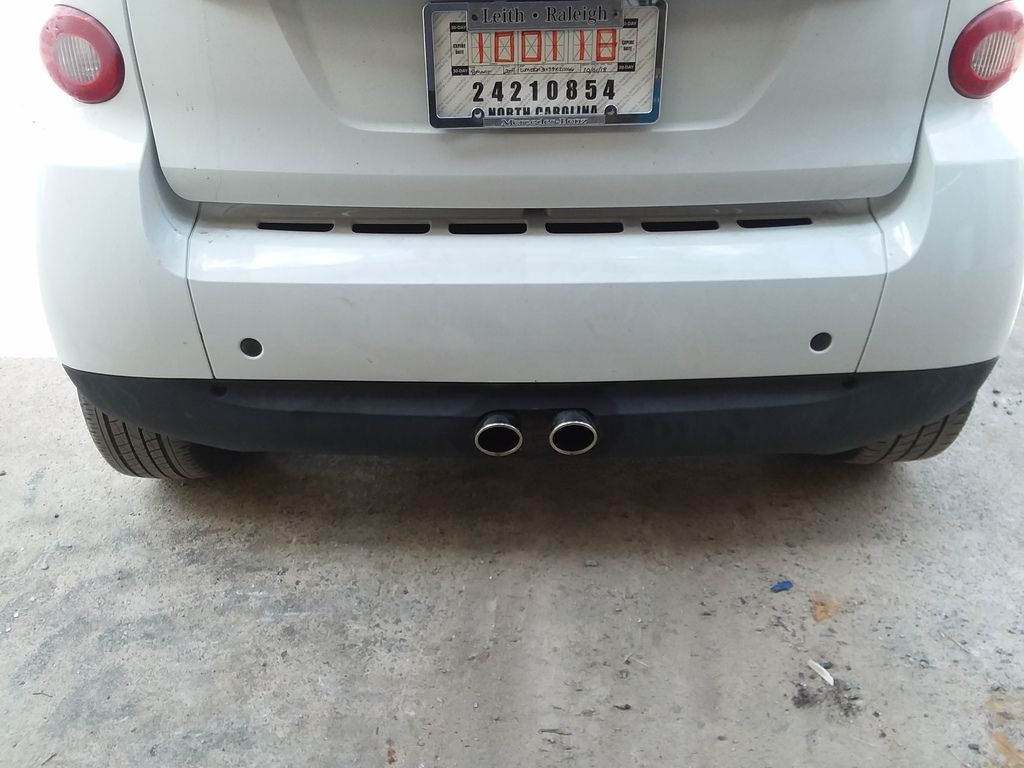 I still have to make the stainless steel trim for the valance cut out. But Thats how I made my exhaust. Its not real loud and does make people turn their head. At road speed there is no drone noise. Has a nice idle sound also.
This mod took me about 3 hours to do. The heat shield is the worst part of it.