Discussion Starter
·
#1
·
Having just purchased a 2015 Smart Fortwo 451 I have been rush trying to outfit my smart with OEM products since mercedes will no longer be Importing them and the dealerships are discounting all of their smart parts to get rid of them. Only one dealership in all of Colorado will service smart cars.
The rear storage space didn't work for me because It is too small to be practical, and doesn't work to put a jack or and tools in since everything shifts around. I desperately tried to find somewhere to buy the rear storage box that had all of the accessories. The closest I found was on German eBay.
I just ordered this for my car, it is the foam that fits in the storage and goes for $50. you can buy them from Mercedes parts under PN 451-747-0197 but I am not sure if you get both sides, and think it would cost also for tax and shipping. This one also comes with the OEM vest and hazard sign

Find many great new & used options and get the best deals for Smart FORTWO 451 Tool Boxes Storage Compartment Rear Door A4518900154 Genuine at the best online prices at eBay! Free shipping for many products!
This is where you can buy the OEM fuse/bulbs replacement box that fits in the center of the form that has all of the replacement bulbs and fuses. I ordered mine from a seller in Germany and am still waiting and paid more then this listing and this seller is in California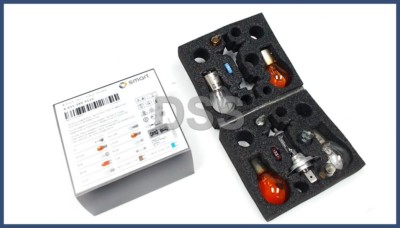 2015 Smart Fortwo 1.0L 999CC 61Cu. 2015 Smart Fortwo ELECTRIC Electric Drive Convertible 2-Door. 2015 Smart Fortwo ELECTRIC Electric Drive Coupe 2-Door. l3 GAS DOHC Naturally Aspirated MHD Coupe 2-Door.
You can pretty much create your own emergency kit. I also included a can of tire fix it I bought at Lowes that does not damage the TPMS sensor like the tire repair foam that comes with the air pump under the passenger floorboard. Replacing a TPMS sensor will cost you $60 At discount if the repair foam damages the sensor and about $300 at Mercedes since they charge $150 an hour and the OEM is around $150. I also included an Ac/Dc car Air pump that turns off when it hits the psi you set it to. I didn't want to use the one that is packed away under the floorboard and this I can check the pressure whenever I want with either AC or DC. I also put in a scissor jack and collapse able lug ranch that has the 15mm socket for lug removal that I bought on Amazon, if you are interested which ones I bought I put links to them in a discussion about what tools I thought would be helpful to carry. Anyway I hope this was helpful to some of the smart car owners