Discussion Starter
•
#1
•
Before I even picked up my 450 cab I already had a name for her: "Laura" (after Laura Jane Grace). This car just
rocks
! Plus she is happy to open up...well not so happy right now, but I can fix that.
Unlike my 453 and 450 coupe, which are basically garage queens, this 450 will successfully unseat Tucker (451) as my daily driver, at least for the spring, summer, and fall. Not sure I'd drive a 450 in the winter with all of the aggro salt we have out here.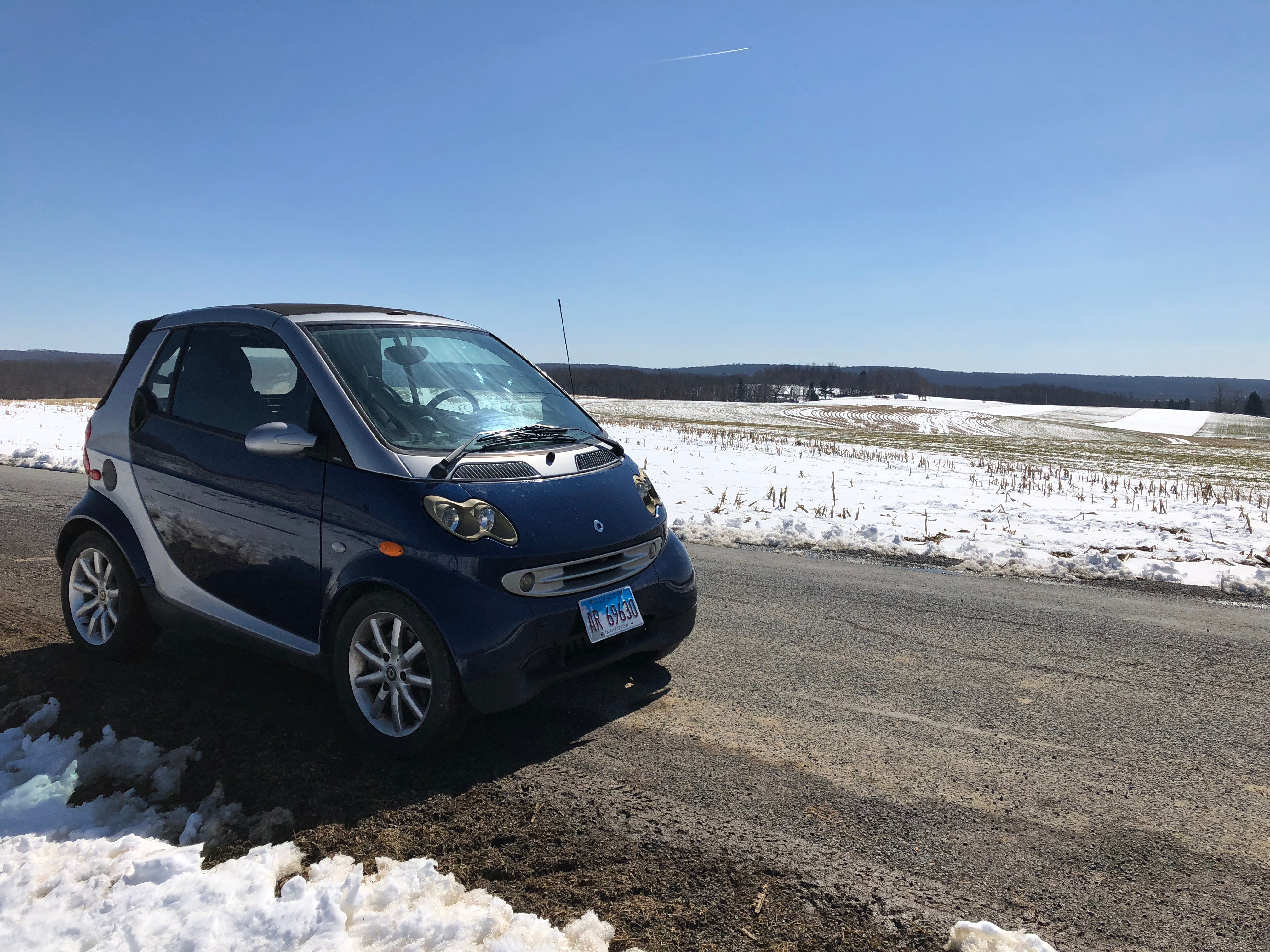 I've temporarily put Laura in a storage unit, there's just not enough space at home for me to store a 4th smart.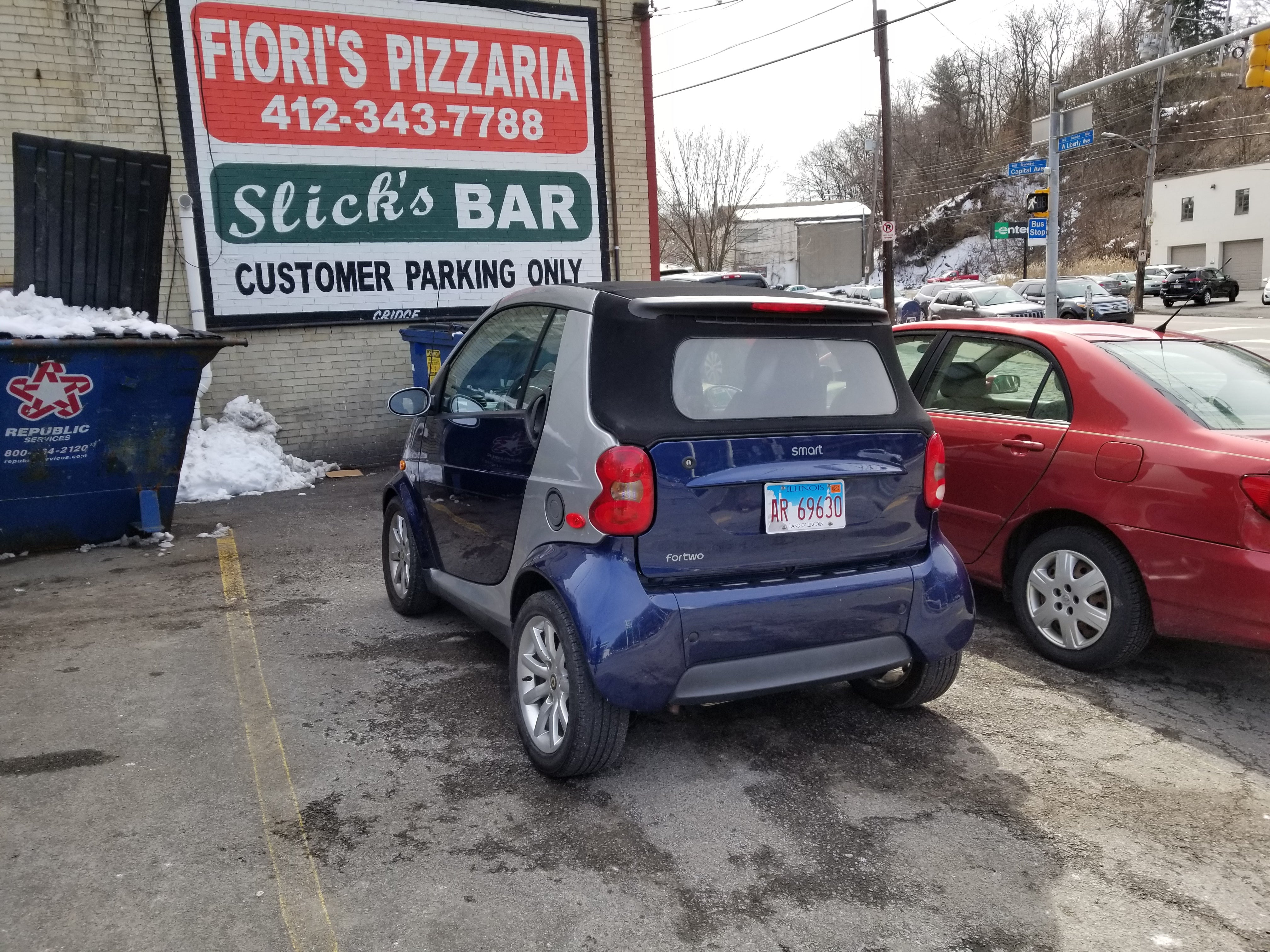 (If you're ever in Pittsburgh, I highly recommend Fiori's Pizzeria. I've never had pizza with sweet sauce but it was absolutely delicious!)
I began thinking about this. I told myself that once I had a convertible smart, I'd retire my beloved first smart from daily driver duty and leave him for towing things/off-roading (once that project is finished). I just didn't expect my convertible to be a rare W450.
I've completed my inspection of my new cabrio and here's what needs restoring in order of severity:
- Tyres -
Front two are serviceable but the rears are trashed.
- Headlight stalk (?) -
Parking lights don't work unless you turn on the rear fog light and turn on the high beams, then turn both off.
Similarly, the low beams don't work unless you turn on the fog light, turn on the high beams, turn off the rear fog light, turn on the parking lights, turn off the high beams, turn on the high beams, then turn the switch to low beams. Oh and the high beams don't work at all...only when pulling the stalk back to flash them.
- Cleaning -
I'm not sure how these 450s get so dirty inside, but this one is just as dirty as Chelsea was. I'll actually get before and after pics that'll make a detailer blush.
- Protecting the convertible top -
It feels very untreated, bad news for the salt belt. I'll treat the top.
- Convertible top mechanism -
It works...sorta. It's very slow and gets stuck. I'll first lube the tracks and crank down the tension rods a little. I'll just work down troubleshooting steps on Evilution to easiest to hardest until the thing starts working.
- Rust removal -
The subframe was bottomed out on something, probably a curb. It's rusting in that area. While that's not a big deal, I hate looking at it. Away it goes!
- Convertible top roof rails -
Huh, of all the things to start rusting on a smart 450, I'd never thought the roof rails would be the first. There are a few specks of rust on these things...somehow. I'll clean them up and protect them. Maybe this is why the 451+ rails are plastic?
- Radio -
Someone replaced the Grundig unit with a generic Pioneer system. If we're going to go aftermarket, it has to have an an aux jack; so this one is getting the boot. Otherwise I'll just find a Grundig.
- Interior parts -
I'll need floor mats (I'll make my own), a cup holder, headlight stalk/wiper stall caps, and a new clock pod. I'll also need to see why the A/C button on the safety triangle doesn't work. I may have broken it while inspecting the clock pod.
Quirks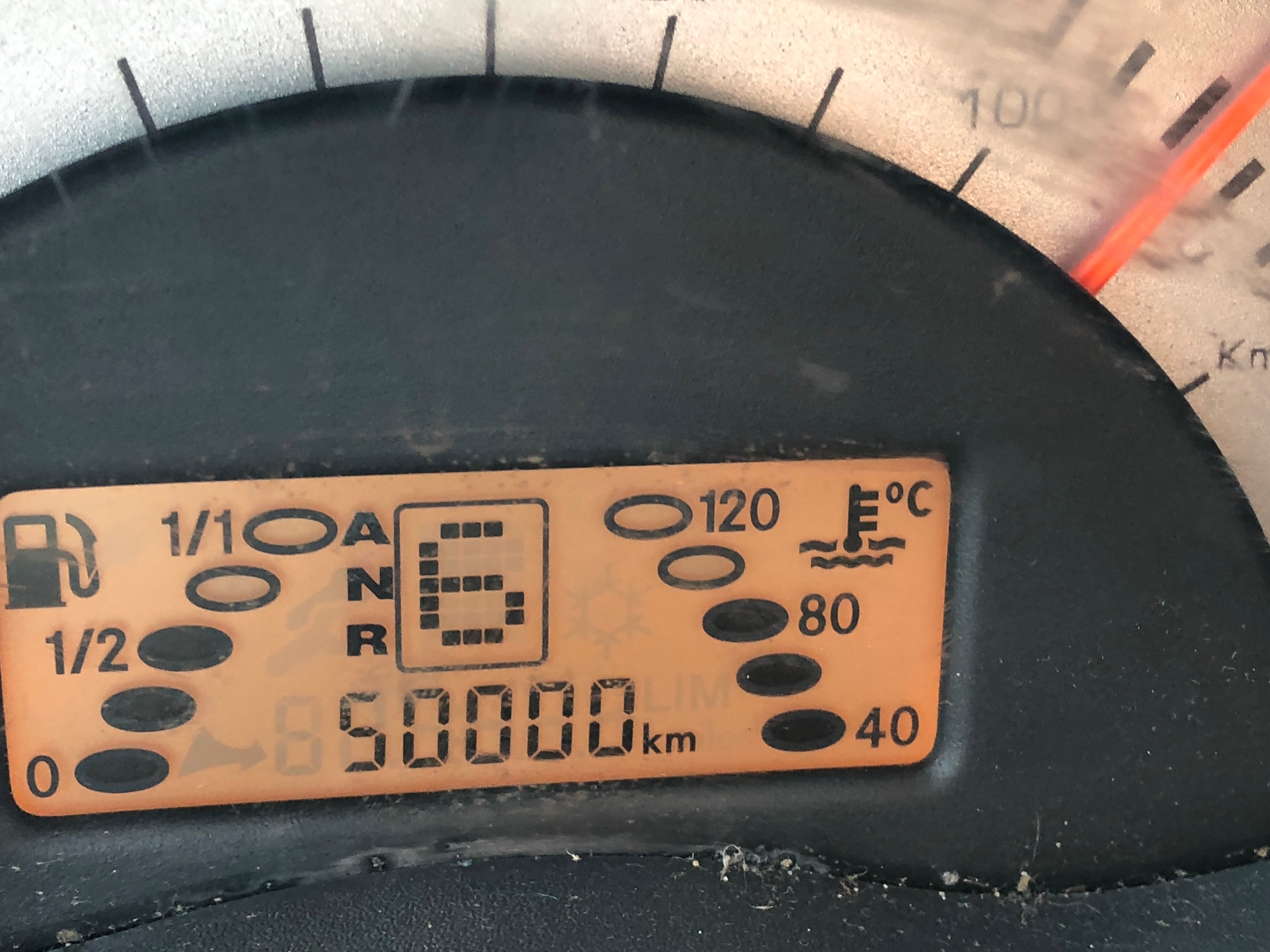 1.
The odometer is the exact opposite of Chelsea's (my 450 coupe). Whereas Chelsea counts in miles but measures outside temperature in Celsius, Laura counts in Kilometers and measures outside temperature in Fahrenheit. I assume these can be changed with my star machine clone.
2.
The car had a CEL on when I picked it up. I couldn't figure out what was wrong until I was eating lunch with the engine running. The radiator fan kicked on and the CEL immediately disappeared. I bet this had something to do with this car having an old battery before I picked her up. 450s especially don't like low batteries.
3.
To make gray market smarts compliant, importers have to add bulky padding to the entire interior roofline. I hate the padding and have always wanted to rip it out of Chelsea. However I've been afraid that they were mounted in a way that couldn't be reversed. As Laura reveals...Nope! Just adhesive! Sweet!
I'm going to drive Tucker until the tyres come in, then he finally gets a well-deserved break!
...Now just to get my 450 coupe's battery swapped.