Hello everybody, I am new to this forum and I am new to the Smart brand! After test drove the car, I deeply fell in love with it, and wished I should have test driven the Smart years ago! Sadly heard that Smart will discontinue the gas model in 2018. I started my Smart hunt and after a few months of research, I finally picked up a 2017 Brabus edition Smart ForTwo Cabriolet! What I heard was that this was probably the most expensive 453 Smart with a MSRP of $25,700 (highest MSRP on cars dot com during my search), and the last (correct me if I am wrong) Brabus edition Smart ForTwo Cabriolet in North America. It is a true beauty and I fall in love with it every time I see it in my garage or get in it. This will be a fun project car for me, and I hope in the future, I can covert it into a true Brabus Smart since we don't get any actual goodies from EU in North America.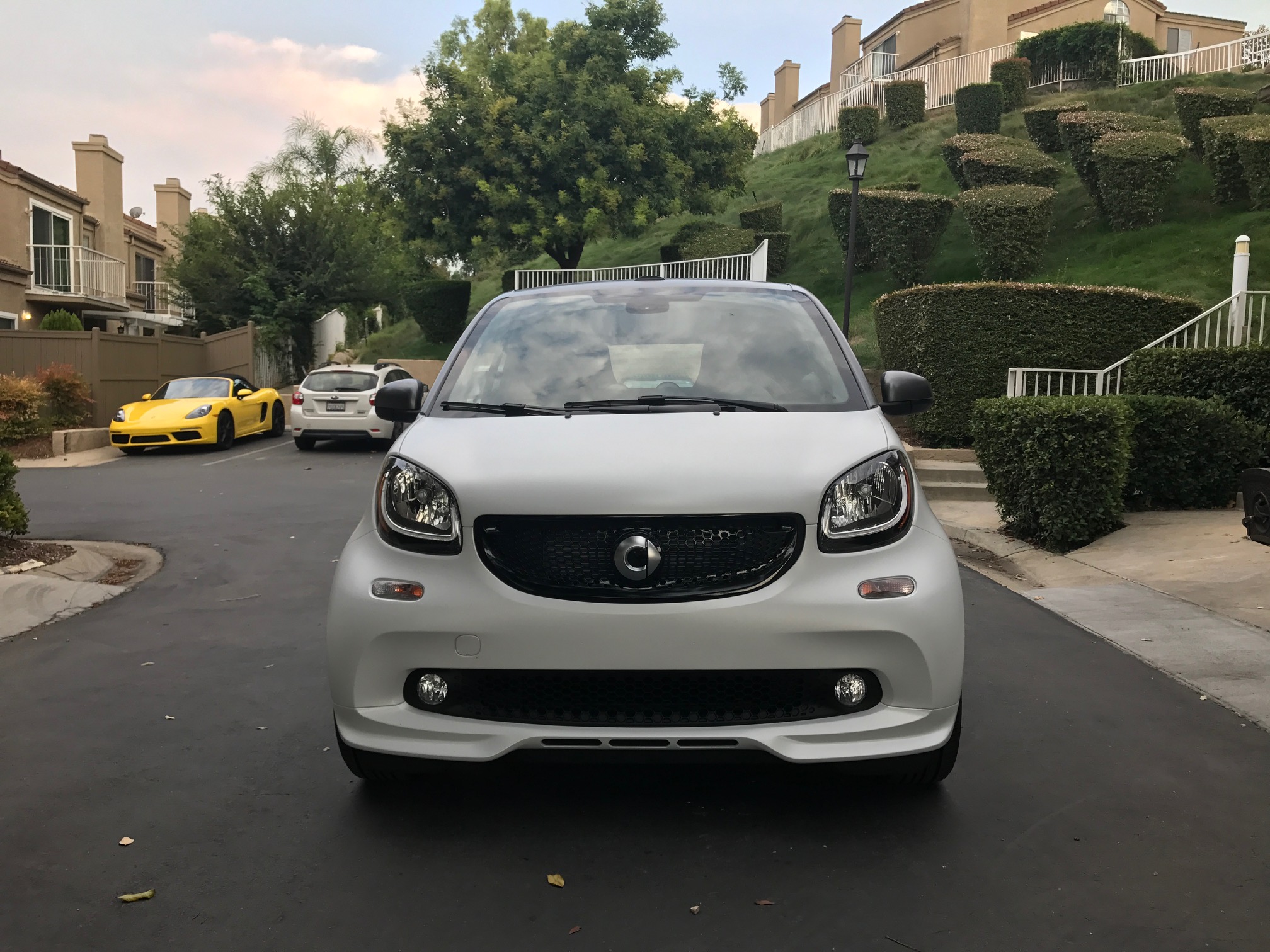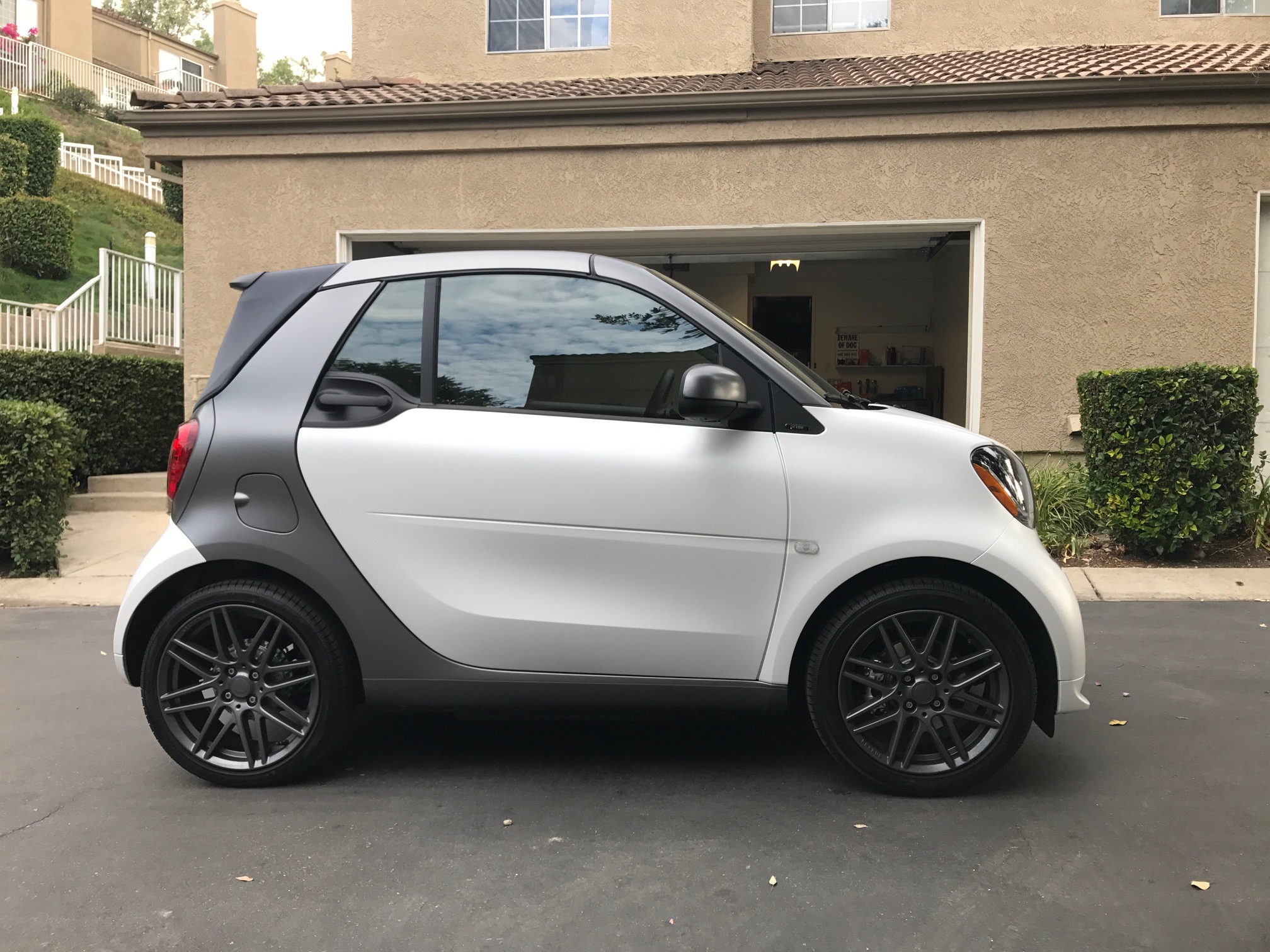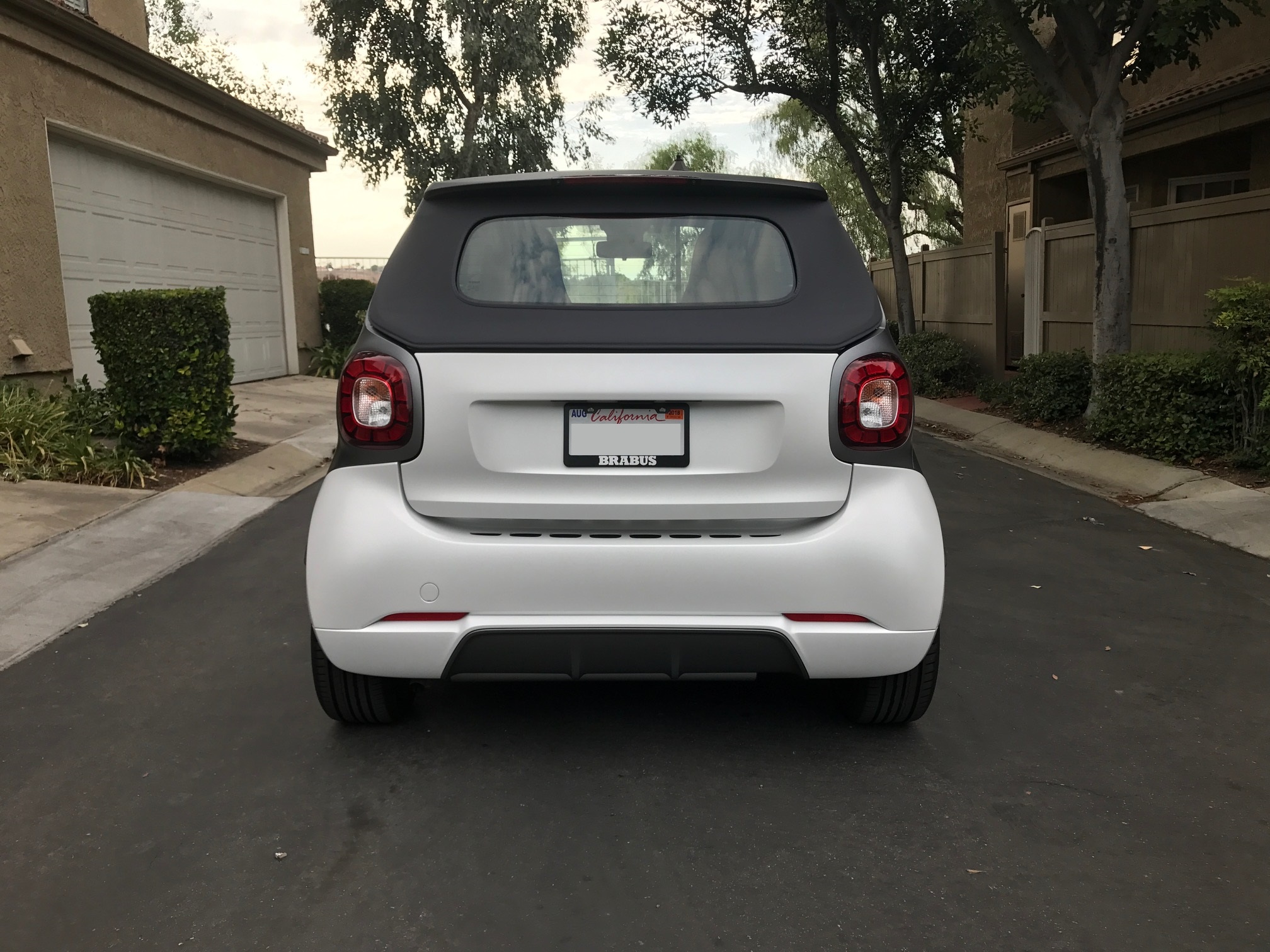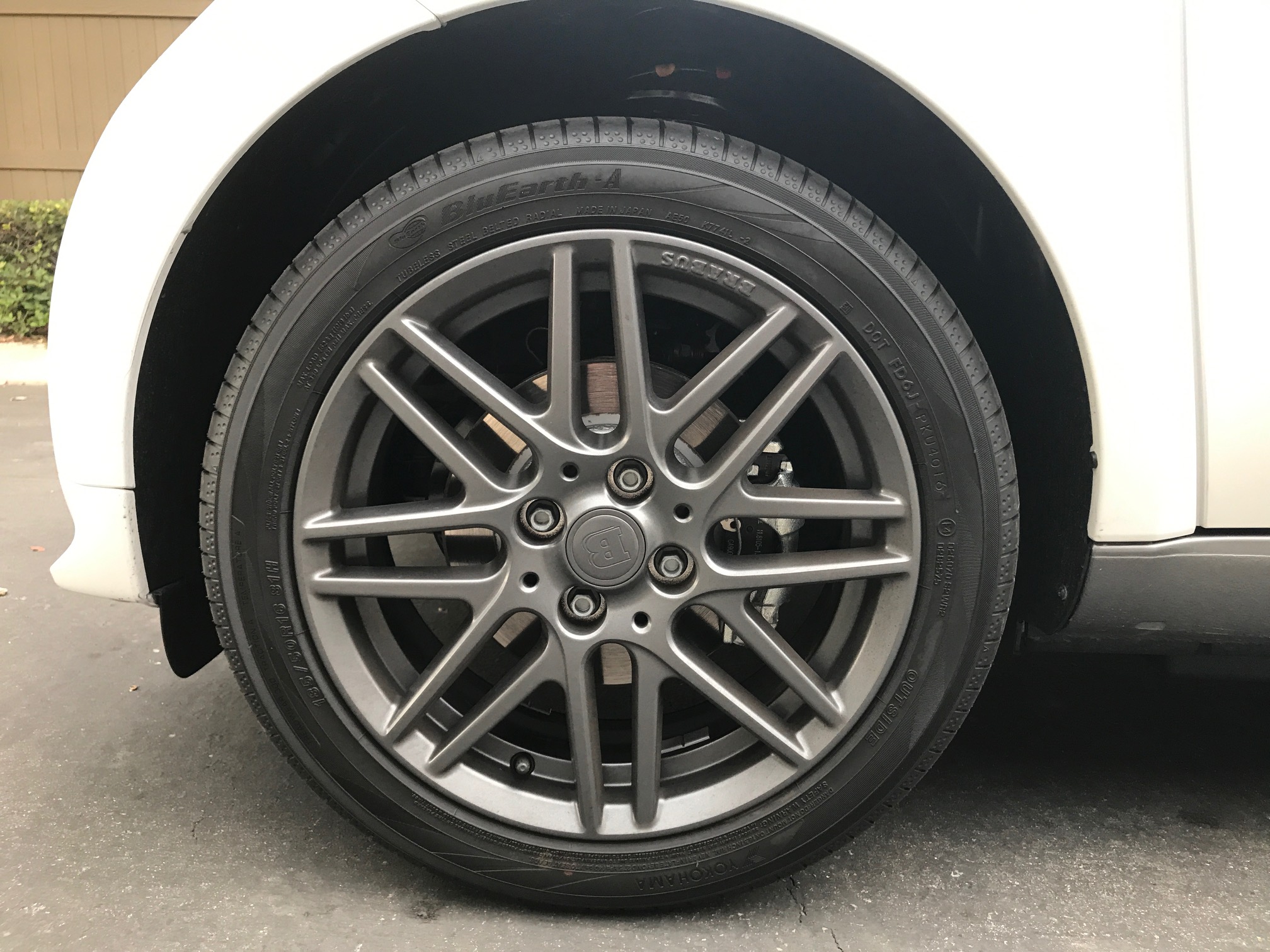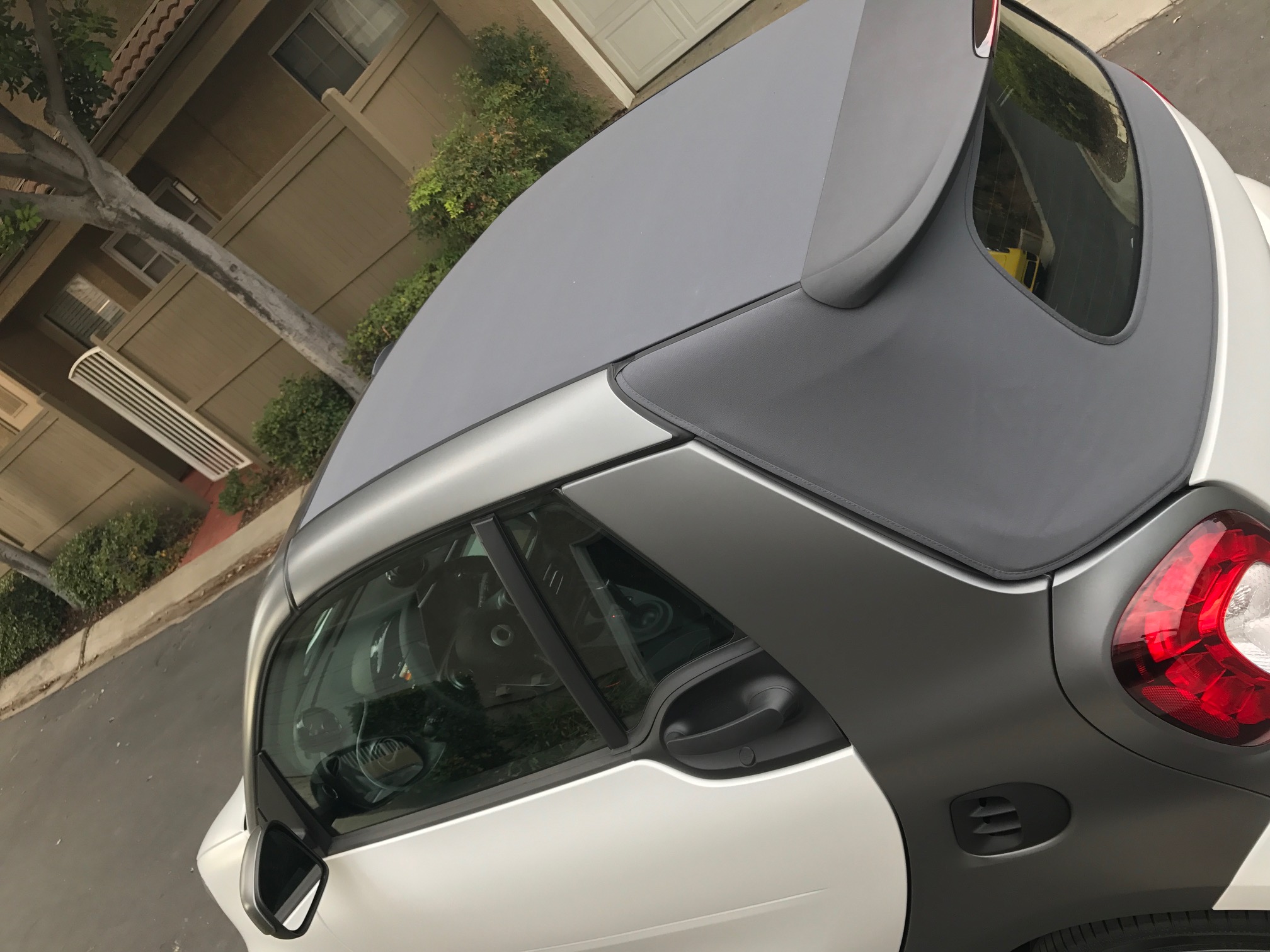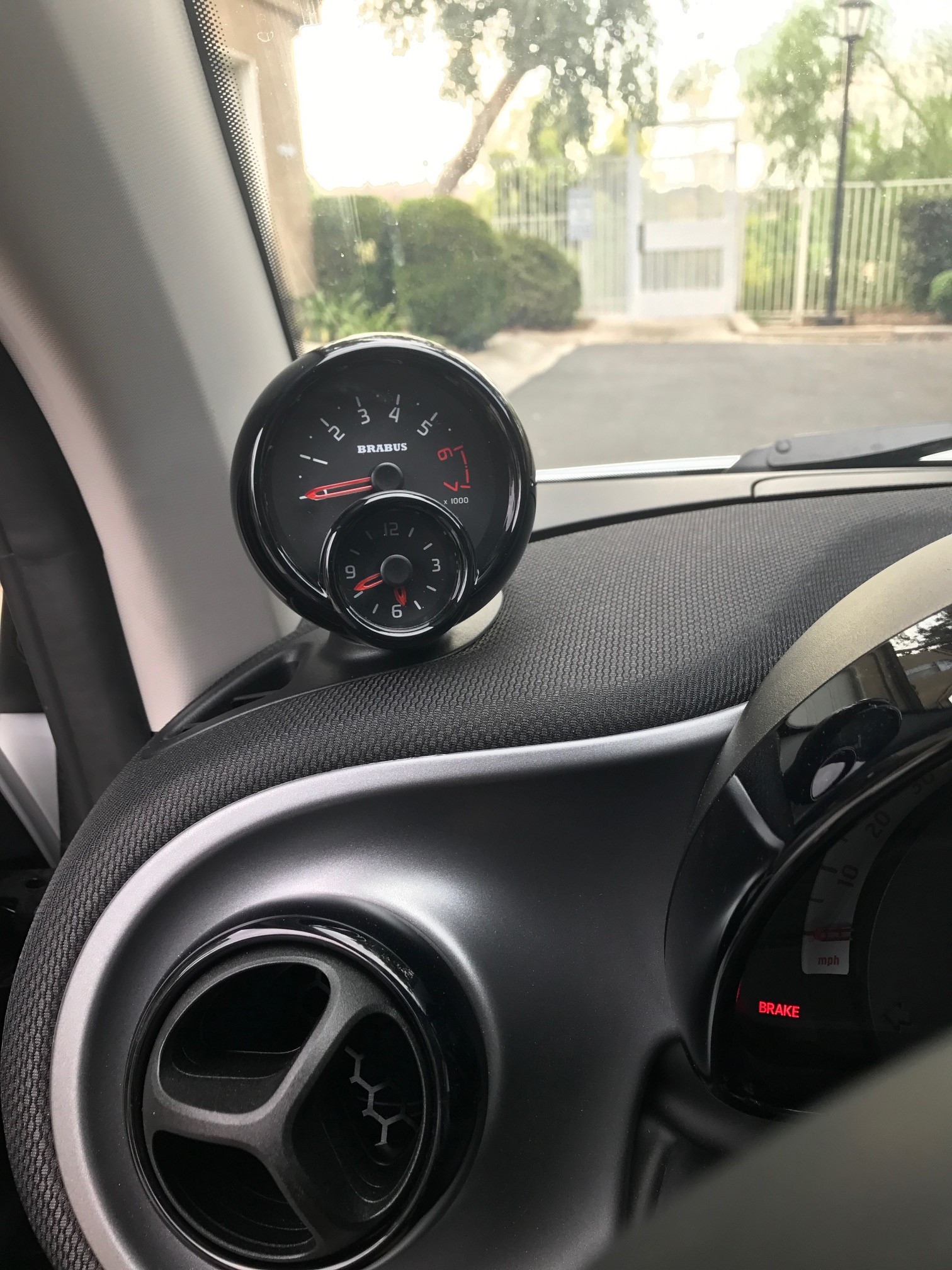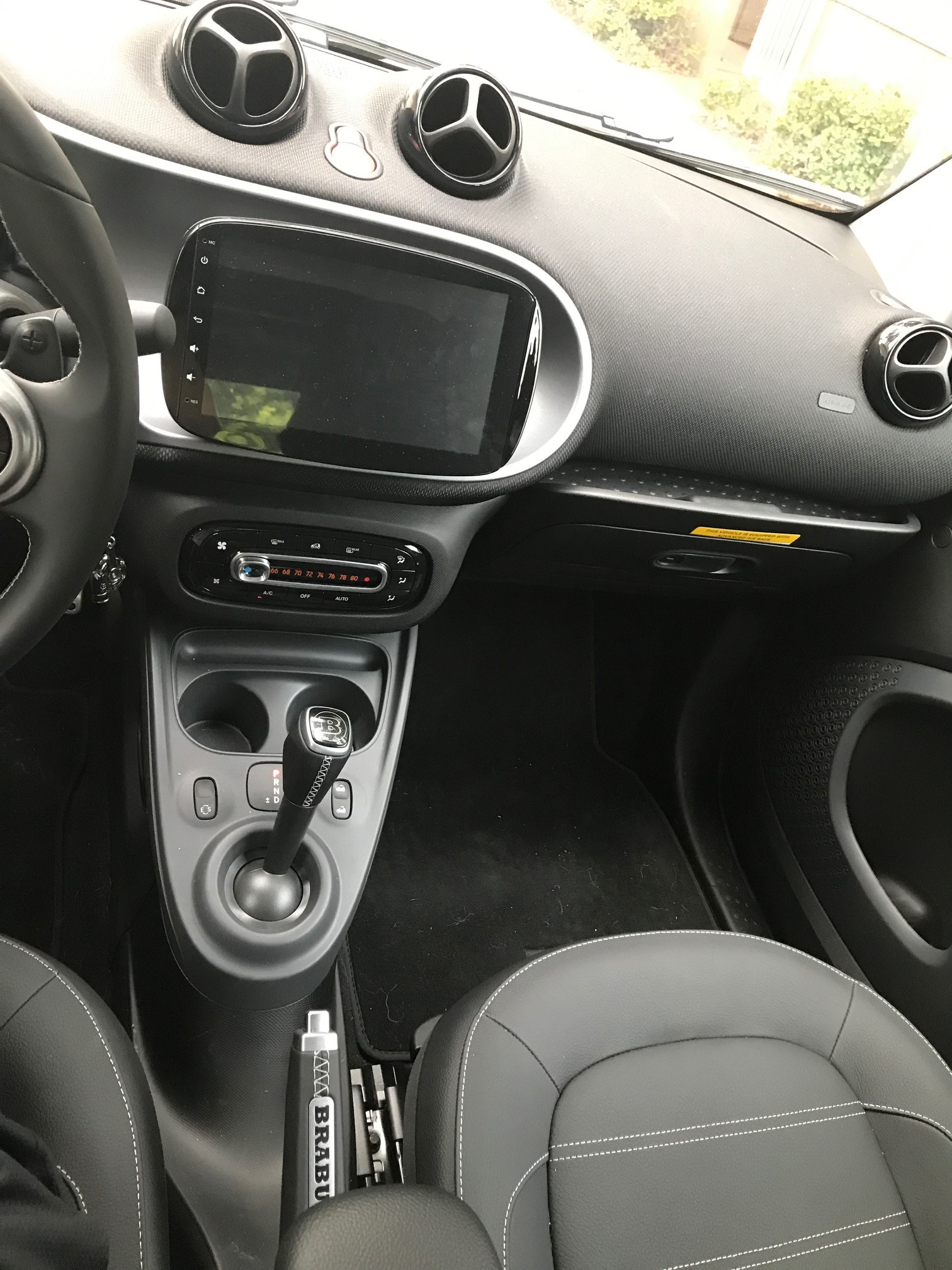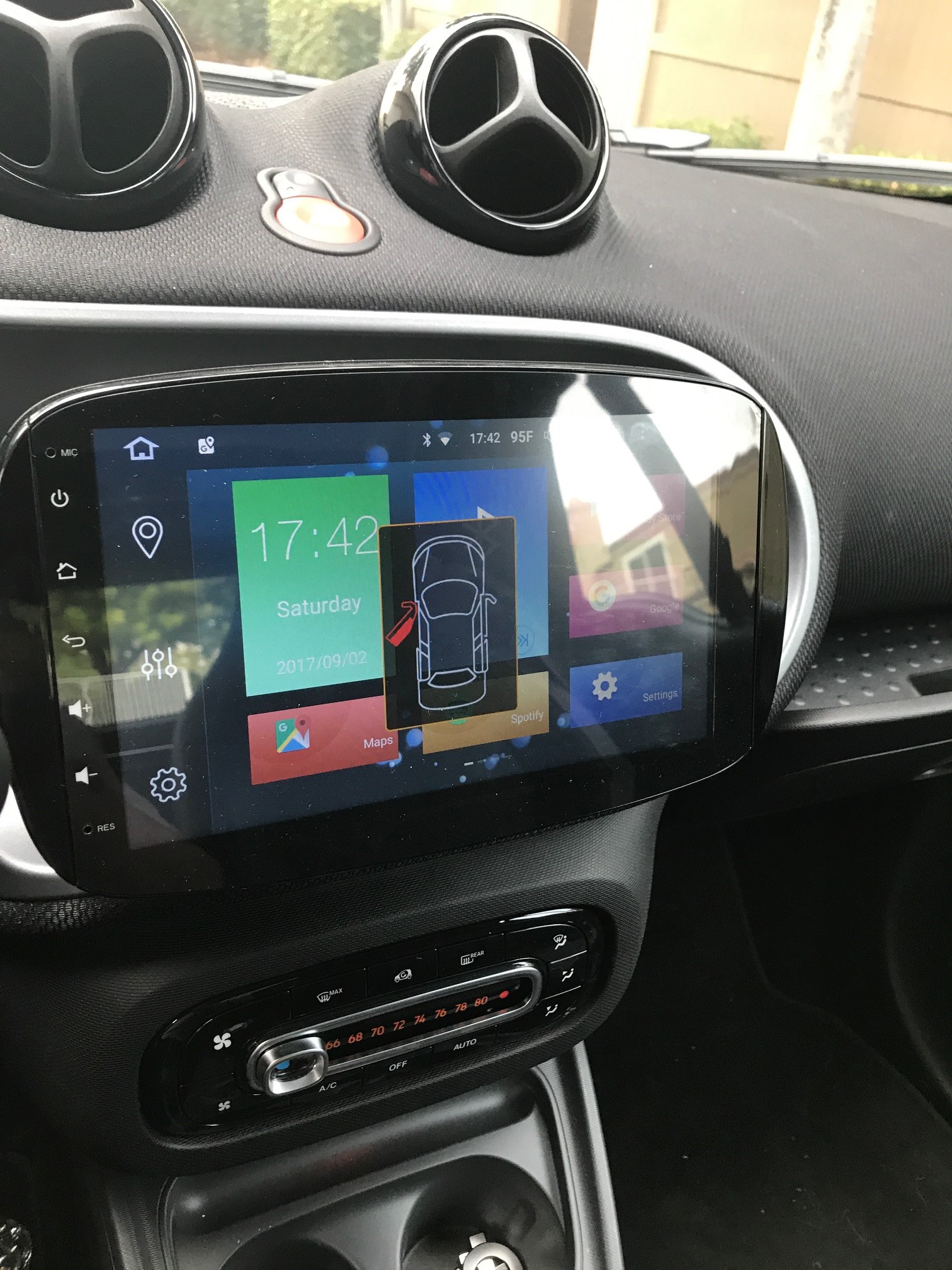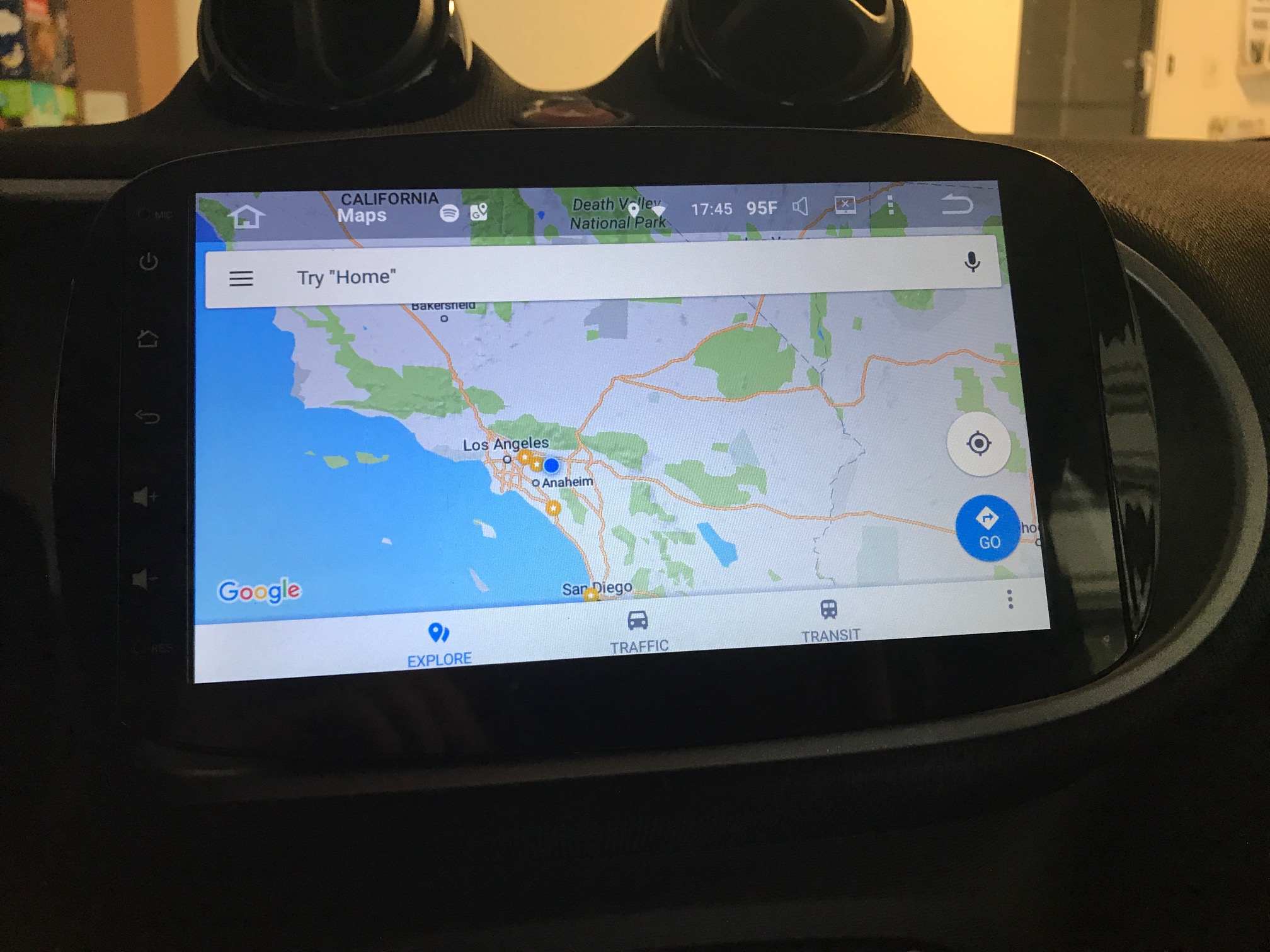 It is a combination of matte white body with matte grey tridion cell. The cloth roof is also an interesting color--grey (like the matte grey tridion cell color). I was told that this roof color is a Brabus exclusive, and this is the only one with this roof color in North America. The car is till at break-in period, so once I hit 1,000 miles mark, I will start putting some performance mods..
Current mods (in the order of installation):
1. SunTek matte finish paint protection film
2.
Brabus tachometer
3.
Mekede Android multimedia unit
4.
Focal FD4.350 amplifier
5.
Brabus license plate
6.
Brabus paddleshift levers
7. Custom made Carbon Fiber steering wheel
8. Custom made Carbon Fiber center dash panel
9. Berger red color seatbelt
10. LED lights (Reading lights, Cargo light, License Plate light)
11. Back Up Camera
Future mods:
:bouncies: