Discussion Starter
•
#1
•
Back in May of this year Parrot previewed the Parrot Bebop Drone. Now this was not their first entry into the Drone Market. Years ago they introduced their first and second model (AR Drone), so this is their third version. They use an iPhone/iPad App or other Smart Phone App to control the Drone. The stated range is 300 feet, but with their improved controller ($400), the range extends to 1.2 miles.
The main improvements are:
> AR limited to 720P, the Bebop is now 1080P resolution.
> AR no image stabilization, the Bebop has electronic image stabilization.
> AR has a fixed view, the Bebop uses a 14MP image sensor that they pan and scan the sensor to look left/right and up/down.
The image quality appears to be really improved in the Bebop. The months passed and it looks like their ready to release in the USA. BestBuy shows the price of $499.99
Parrot Bebop Drone Red 44265BBR - Best Buy
I also understand that as of this past Saturday they began selling in France.
Main WEB Page
:
Parrot Bebop Drone | Bebop Quad Copter
One of many initial reviews
:
We take flight with Parrot's new Oculus-friendly Bebop drone
Video review
:
https://www.youtube.com/watch?v=fg3ijIX8SIE
Companies official video
:
https://www.youtube.com/watch?v=6ZdSMAG90Rs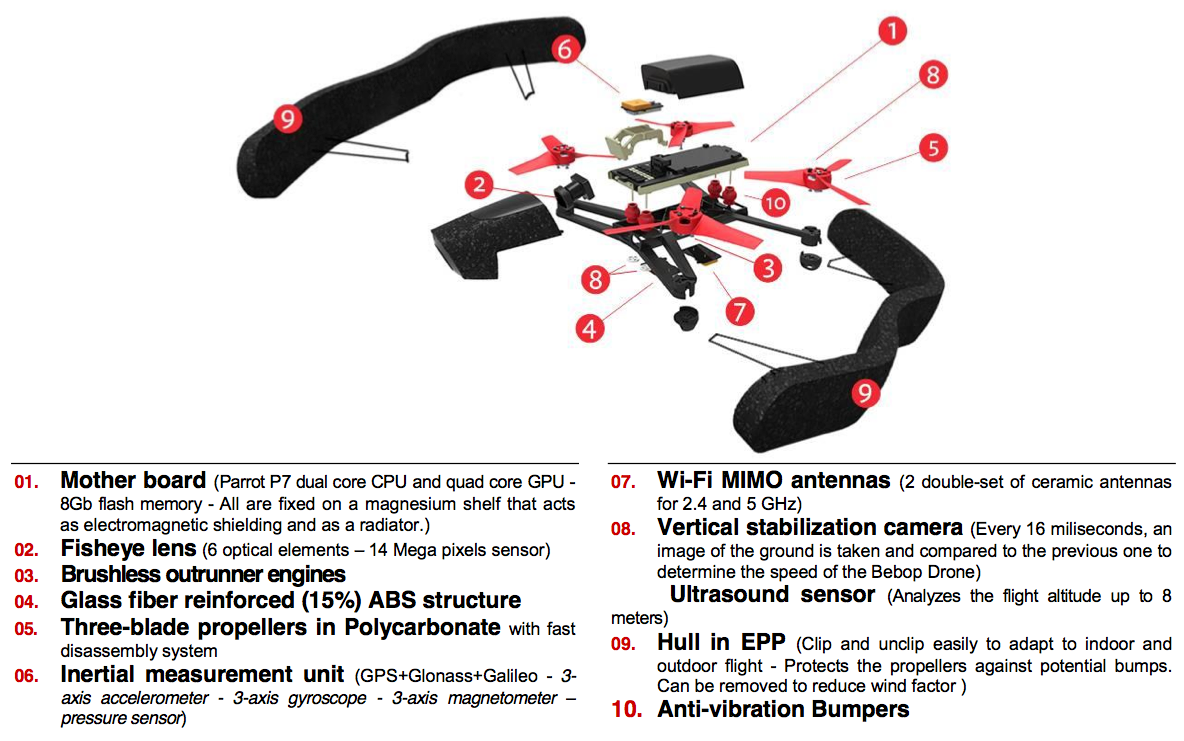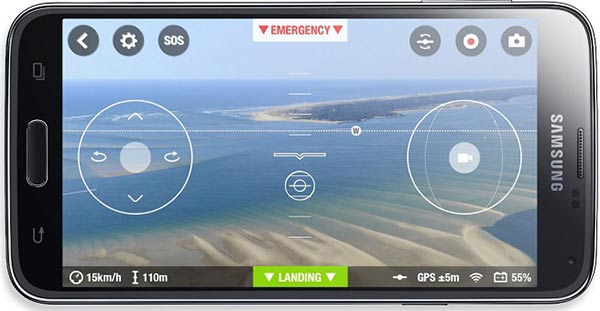 Bob Diaz