Discussion Starter
•
#1
•
The Parrot MK6100 bluetooth system is an almost plug & play installation. The kit comes with an ISO harness that is plug compatible with the 451 & it's radio. Only one change is needed. The power leads for the processor box are attached to the wrong pins. Simple fix. The orange & red power wires have fuses & them and are labeled. Clip both of them near where they enter the ISO socket.
Next take a quick splice and attach the red power wire labeled "12v Battery" to the orange wire on the parrot harness. Then attach the orange wire labeled "12v Ignition" and attach it to the green wire on the parrot harness.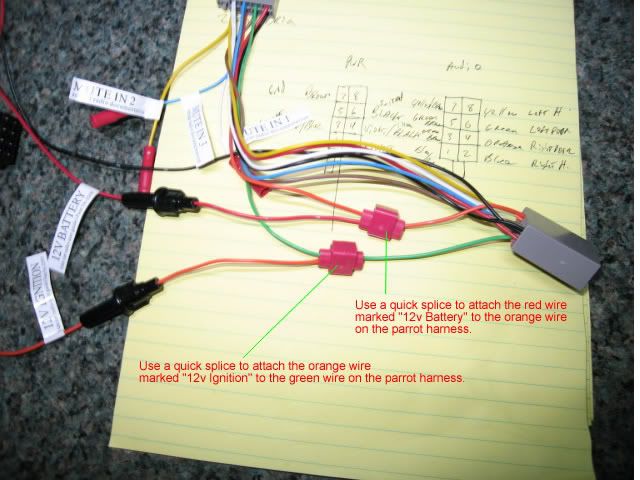 Thats it. Pull the radio, unplug the A & B plugs from the radio & plug them into the sockets on the parrot harness. Plug the harness plugs into the radio. Plug the harness into the parrot processor box. Place the display & remote microphone where you want them & run the wires back to the box. Everything is keyed so you can't get it wrong. My only complaint was that the cable for the display wasn't long enough to put it over the mirror where I wanted it. I ran the wire out the large square hole in the button panel & pressed the panel in on top of it. Not elegant but a good damage free temporary mount.