The moment of truth..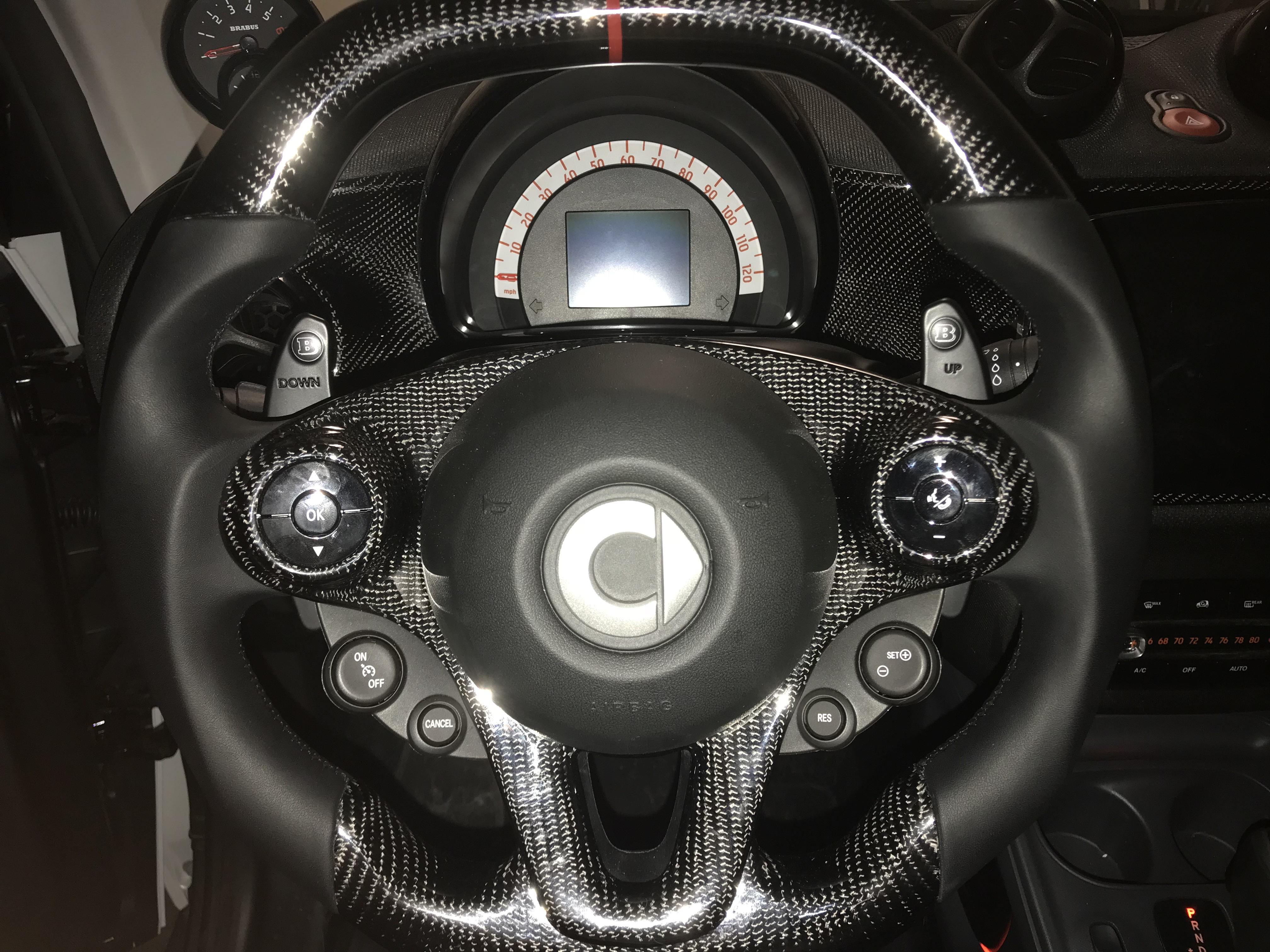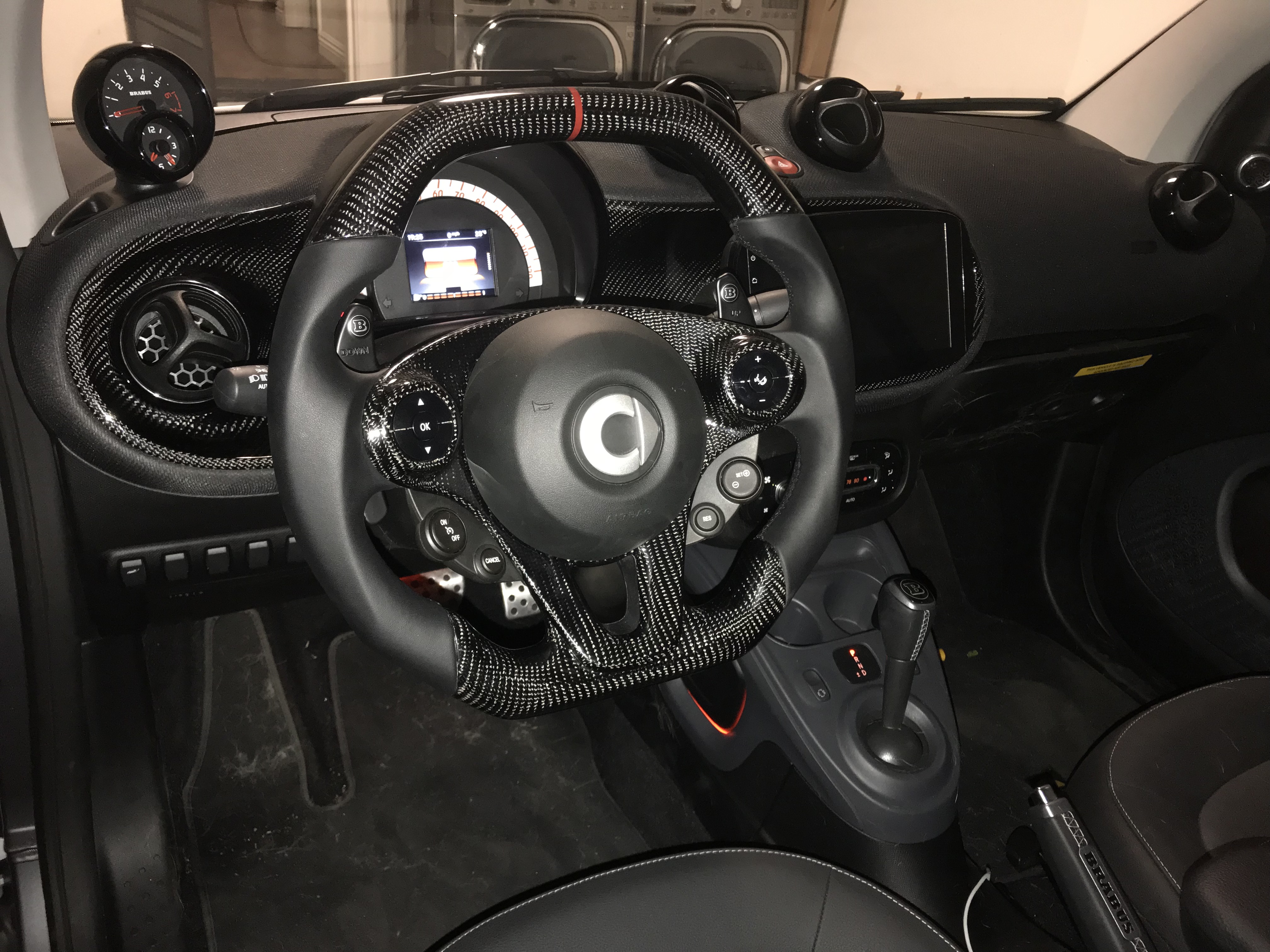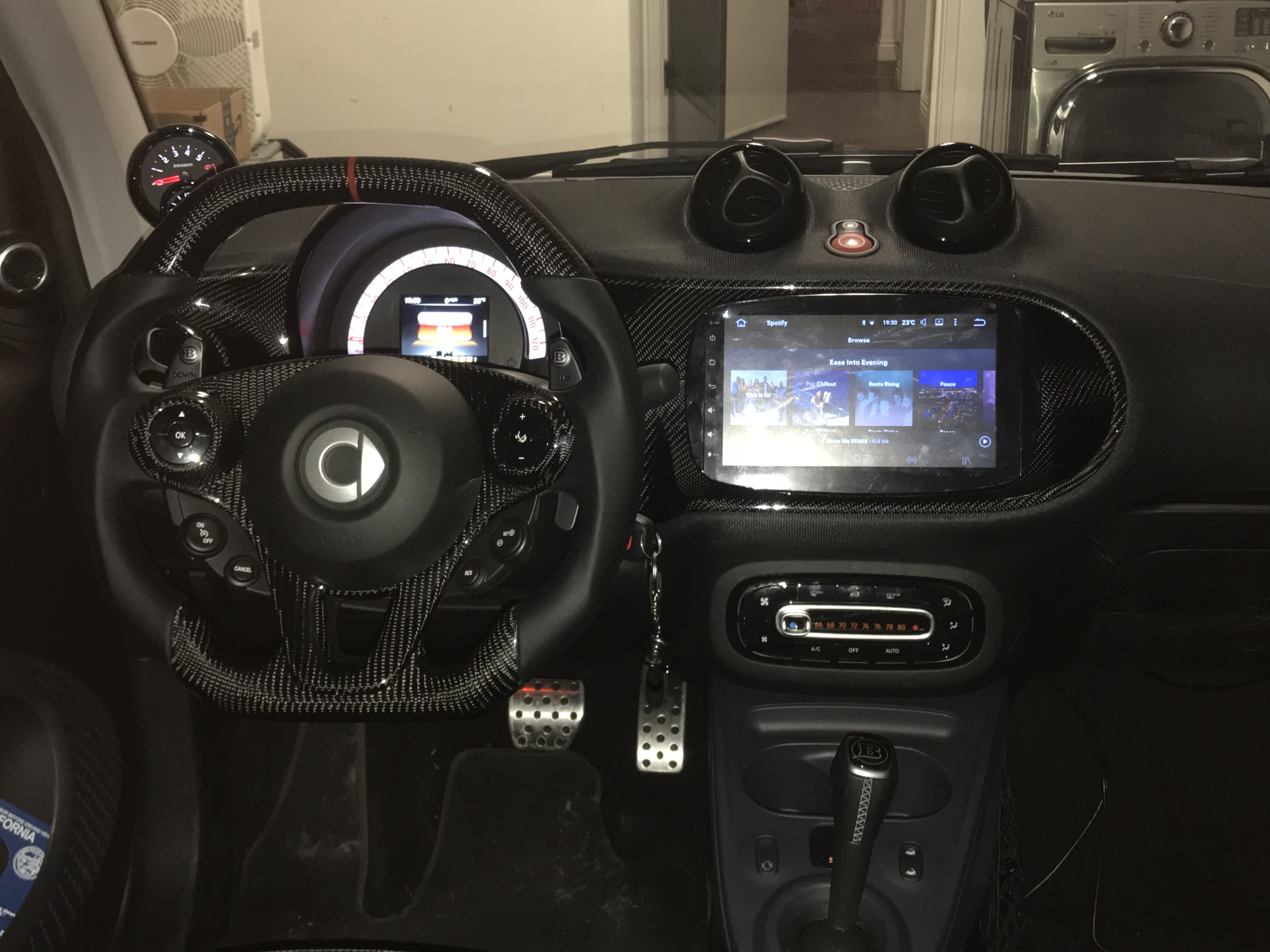 I installed Brabus paddleshift levers with the new steering wheel, the Brabus paddleshift levers are longer and with "B" logos on each side.
I haven't removed the factory screen protector on the media unit yet, I am still on the hunt for an actual screen protector for it. Once I find it, I will replace it. The factory one looks beat up in the photos, but in personal, it still gets the job done so far.